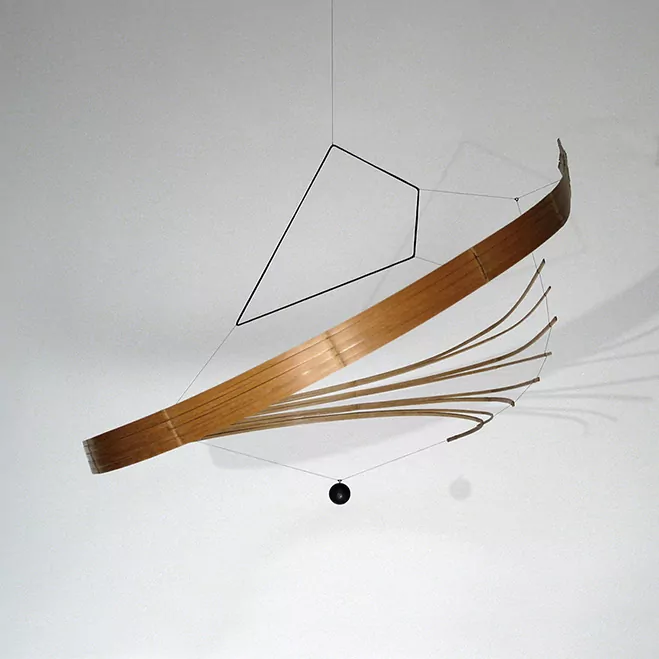 Defying Gravity – Bamboo Mobile Sculptures by Laurent Martin-Lo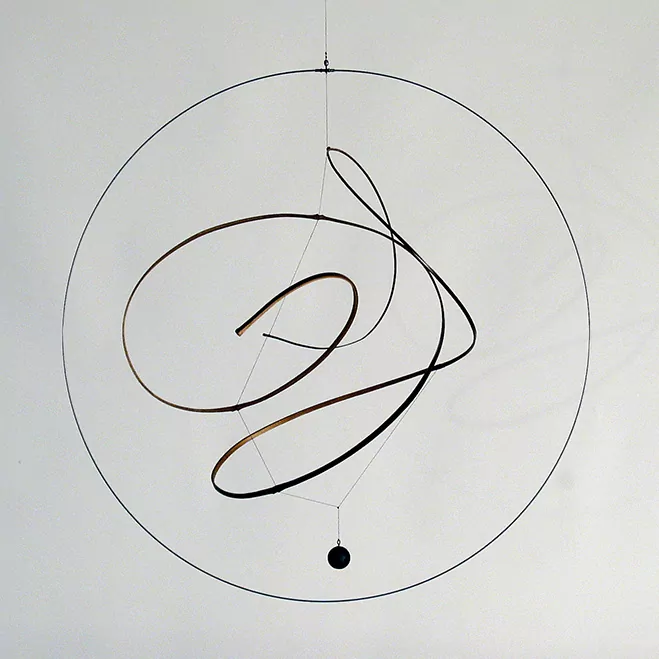 Yesterday I was pondering the work of Alexander Calder. I have some fantastic books on him, and I often find myself gravitating towards them whenever I'm in the need of some inspiration. This time I was looking at the materials he used to make his mobiles, it's not something that you tend to think about as it's the harmony and balance in the materials that takes centre stage.
Calder used a mixture of materials, such as bits of glass and pottery, later he constructed set metal elements for each wire. It inspired me to look for others who are creating under a similar pretence, especially this idea of using natural materials and found things to create pieces of art that inspire others. I was lucky enough to stumble upon the work of Laurent Martin-Lo, a British sculptor who divides his time between his studio in Ampurdan, Spain and field trips studying and investigating bamboo in different parts of the world.
Bamboo is an integral part of his work, he uses his deep knowledge on the properties of bamboo to create tension, weight and movement in his hanging sculptures. It's particularly impressive how these balance in the way that they do, and I like the incorporation of a natural material in to the designs as well. Here's a few of my favourites from his portfolio, but you should definitely view his website on the link below to see more.