Holding Sunshine – Glass Sculpture by Rui Sasaki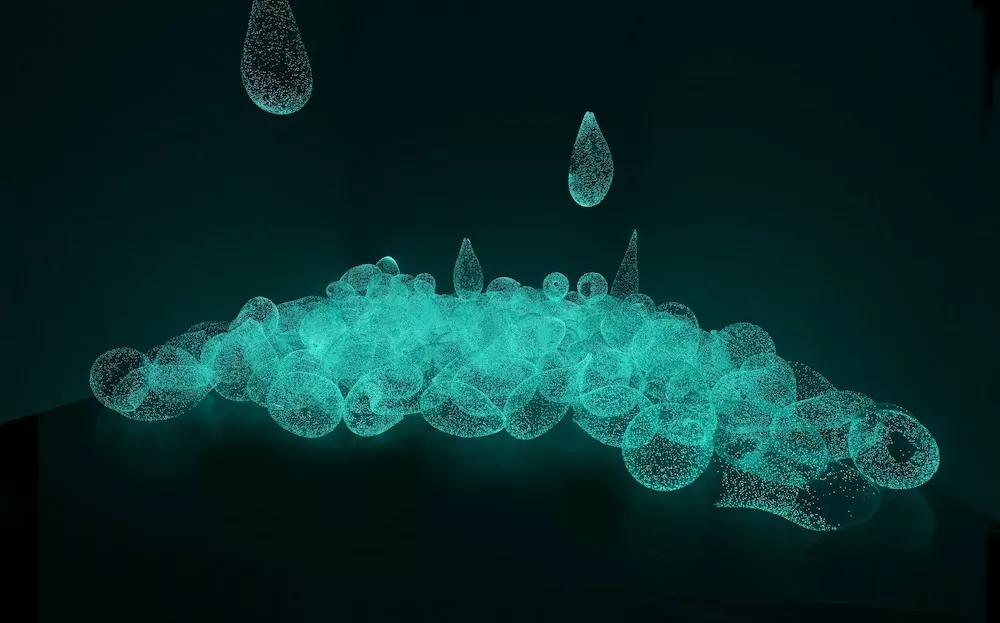 The field of glass is so intriguing considering the many properties that this fascinating material holds. Opacity, colour blending, surface textures, and much more make up a piece of glass design. With that in mind, crafting a cohesive piece of work requires so many different elements to come together. This is why I was so enamoured by the work of Rui Sasaki, a glass artist based in Kanazawa, Japan.
Her sculpture 'Sunshine' was the first piece I came across that uses a phosphorescent type of glass to record and contain light. Each glass bubble is charged by a solarium light when no one is viewing the space. As soon as a viewer enters the room the light is switched off and the phosphorescent glass bubbles illuminate. With time the illumination slowly fades and the space grows darker and darker.
This interactive element to the sculpture is fascinating and makes for quite an extraordinary series. The green radiating quality is super dramatic and visually impressive, but also conceptually intriguing with the idea being "how can you visualise sunshine in glass"? I'm not sure but Rui Sasaki has given it a good go!