New Feature – A Look Inside the Workshop of Akiko Ken Made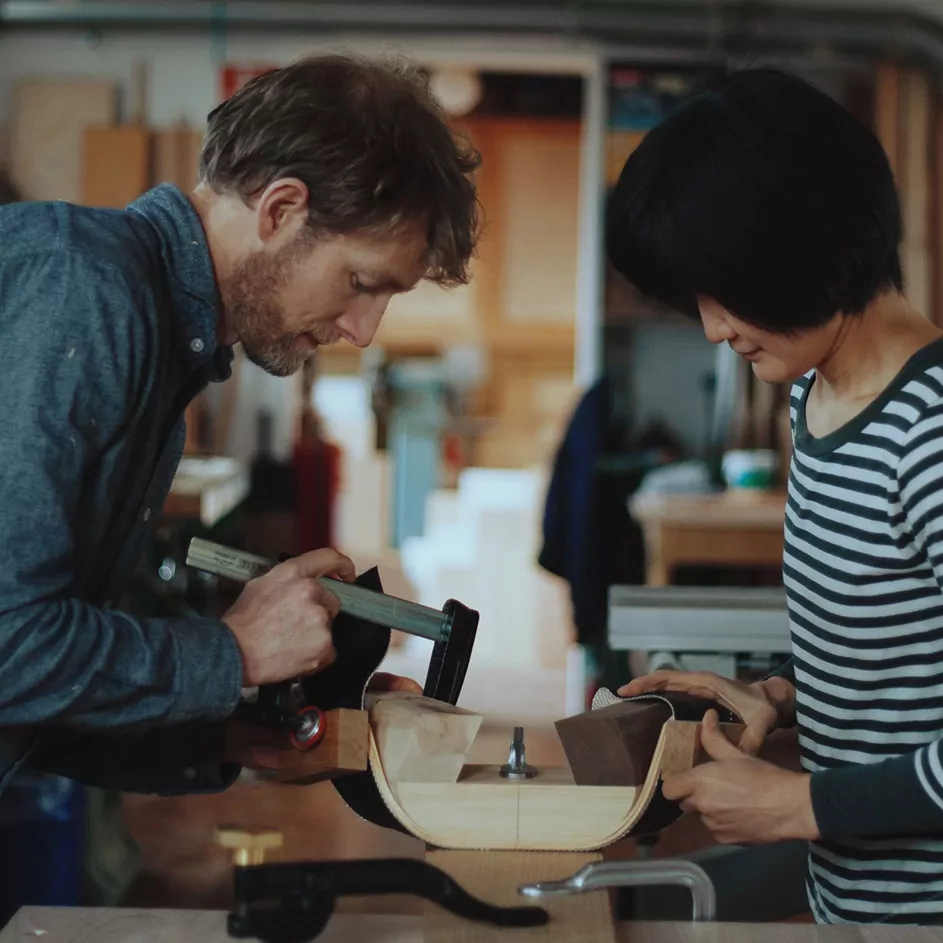 Even though some of our features are short and sweet, I think it's important to see inside the maker's studio and get a sense of their working methods. Seeing an object on the computer screen you sometimes fail to recognise the dedication, skill, and human connection behind such craft. For this reason I was happy that photographer Maya Matsuura went on over to Akiko Ken Made's studio to capture them hard at work in their studio just outside of Copenhagen.
Consisting of Akiko Kuwahata and Ken Winther, Akiko Ken Made combines Akiko's background as a woodworker in Japan and her study at the Aarhus School of Architecture in Denmark with her husband Ken's skillset coming from a furniture making family. We put together a small piece via the link below that we wanted to share with you and hope it will bring greater appreciation to their work. Enjoy.
Click here to read this feature on Akiko Ken Made ⟶