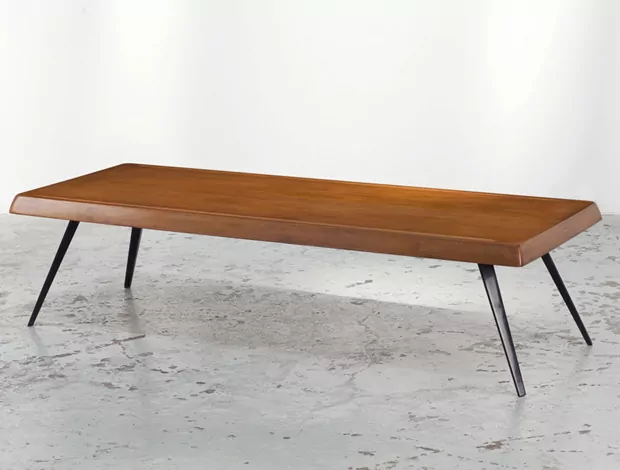 Exploring the Life and Works of Charlotte Perriand
Today I thought I'd bring across some of my favourite pieces designed by french creative Charlotte Perriand, this also gives me a chance to dig up some information on her life and how she became one of the most important furniture designers of the mid 20th century. Charlotte in my eyes doesn't get the credit she deserves, a lot of people seem to talk about other popular designers such as Jean Prouvé, particularly male designers take the credit throughout this period which I don't think is fair.
In 1927, at the young age of 24, Charlotte Perriand set about producing a number of metal furniture pieces which deservedly drew the attention of architects and fellow furniture designers Pierre Jeanneret and Le Corbusier. Charlotte went on to be one of Le Corbusier's closest collaborative partners, spanning 10 years in total, with Perriand working in the Corbusier studio for a long time where she developed many famous chairs such as the 'Chaise Longue'. This is one that's been reproduced many times the world over.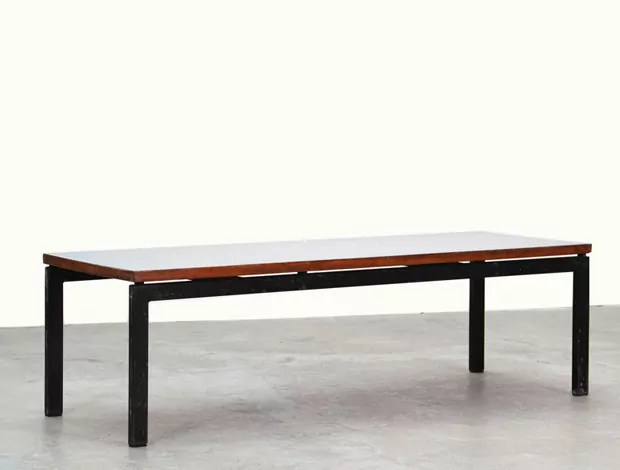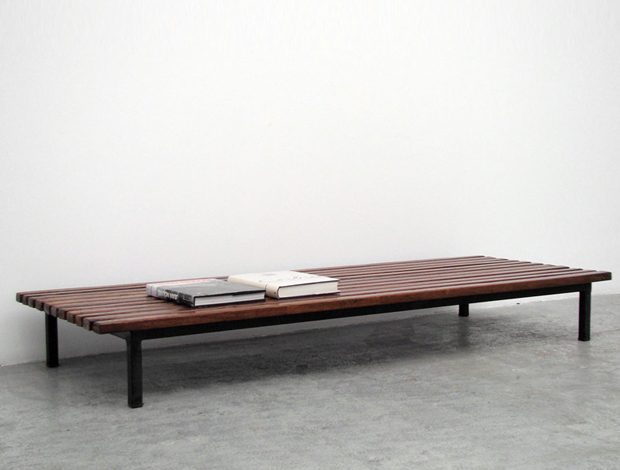 In the 30's she moved on from different metals and had a deep interest in natural materials such as wood and cane, she travelled to Japan adapting many local techniques into her own works such as weaving straw, bamboo and even twigs. After WWII Charlotte became extremely conscious of the economic and social realities, she decided to work on a larger scale of production and had a goal to find a middle ground between tradition, which was understandably expensive at the time, and industry. In my opinion this just shows how she thought about the finished piece in every way, right down to the production and manufacturing of the item. What I personally like about Charlotte is her level head and how she worked with great architects and individuals on a daily basis but kept on her own path and explored all possibilities for herself and no-one else. Even though she walked alongside Le Corbusier she always brought something to the table and personally i think helped Le Corbusier reach his current status, often balancing his cold rationalism with her distinct humaneness.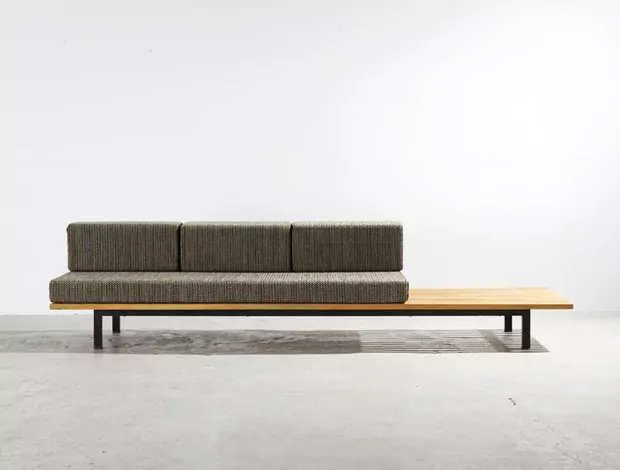 For a while now I've been banging on about the concept of "Super Normal" and a lot of these works fit the bill perfectly, particularly one picture which is situated above and is of a rack with 3 plastic draws. Such a simple functional piece but in 1955 this was pretty innovative and was something that a lot of individuals wouldn't have thought of, today an object like this is seen in nearly everyones office.
It's interesting that she wanted to cross boundaries and liked to maintain a standard quality of life for every home that she graced, no matter where the location or the type of building. This approach made her down to earth and always kept her focused on the way people function in their environment, making it both aesthetically pleasing and comfortable.
Jean Prouvé once said "she's among the rare designers blessed with spontaneous harmonic contemporary thought", I couldn't agree more.
Photography carefully selected from the Patrick Seguin website.