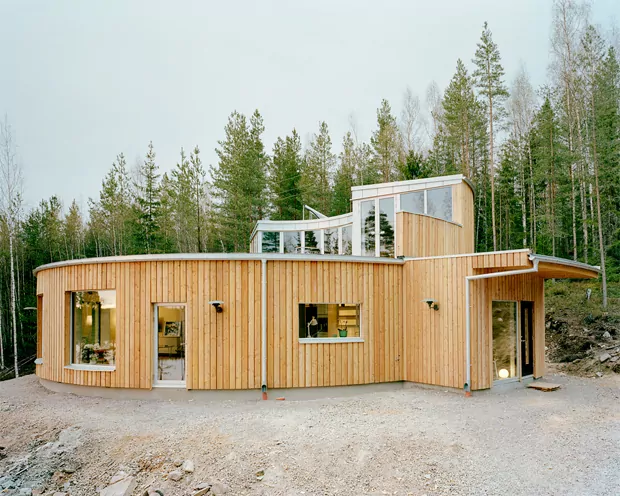 Villa Nyberg by Kjellgren Kaminsky Architecture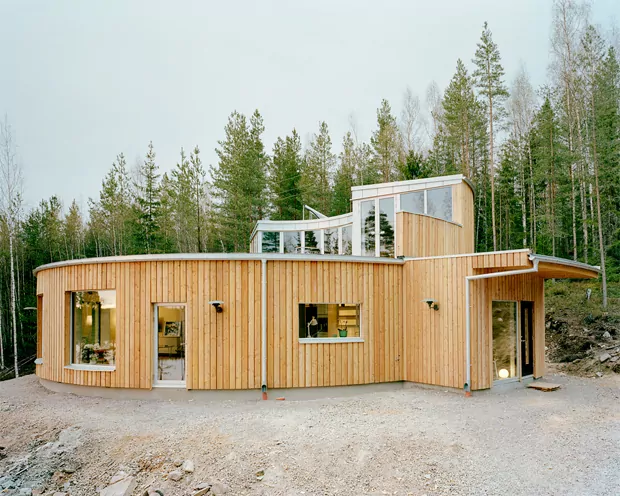 I can't quite recall when architecture broke it's way into our content here, but ever since it has felt right to compliment all things considered, like clothing or photography, with buildings that are a equally thought about, both in their values and quality. I think sometimes with design you stumble upon ideas that throws the norm on it's head, getting you thinking why isn't this new idea or concept the standard for all design of it's nature, it just feels intrinsically right.
For a long time I've never understood the idea of building something that isn't good for the environment it sits in, it doesn't make sense if you value this world for anything more than currency. Which is why I'm so intrigued by new approaches to the traditional home, something which Swedish Architect firm Kjellgren Kaminsky make their business in each and every project they take on. Sitting within their archives I found this great home which they have built for the Nyberd family, I felt it had some elements about it that we should all consider so I've bundled it across for us all to admire.
What you can't actually see from these angles is the fact the home has been divided up into quarters which are determined by the hours the family typically spend their time doing. For example the Nybergs knew they spent seven hours a day sleeping so this figure was represented proportionally in the design of the house which actually made a lot of sense to me. Not only is this logical it's a really personal construction with this element involved, allowing the owner to maximise how they want to use the space they have.
We can't finish up here without mentioning the eco credentials as this is where the home really comes into it's own. Constructed in 2009 this was part of a series of Sweden's first passive house designs, aiming to make eco friendly houses accessible to all. One aspect of a passive house is air tightness and this home didn't disappoint on this front with a record reading which surpassed all previous Swedish standards. Maximising both solar power and the heat source of appliances the build is able to achieve a heating consumption of just 25 kWh/m²year.
Really impressive both aesthetically and on a sustainable foothold, if you want to learn more about this project or any other from Kjellgren Kaminsky I really enjoyed browsing their webpage, so I'd urge you to start there.