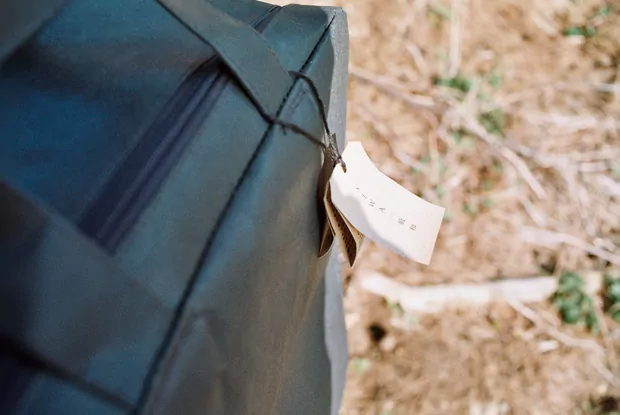 New Arrival: SIWA Designed by Naoto Fukasawa for ONAO
Anybody else inspired by Naoto Fukasawa? .. hmm silly question we know, which is why we didn't second chance the opportunity to get his SIWA collection in the shop, because as you will soon see his products are absolutely incredible. Teaming up with Japanese Washi paper maker ONAO, Naoto has produced a series of everyday goods in a material that many of you wouldn't have seen before, so no your eyes are not deceiving you that's a bag constructed of paper!
Located in Ichikawamisato, Yamanashi ONAO have a history spanning 1000's of years. Over the centuries the company have perfected the art of washi paper, enabling them to create material that is both water and tear proof whilst being able to harness heavy loads with ease. Soft Naoron is a paper developed by wood pulp and polyolefin utilising the washi-suki paper manufacturing method. The name Siwa actually derived from scrambling the word washi and a word meaning "crinkle" in Japanese.
Similar to a leather item, these washi products are lovingly individually crafted, built to last and ever embracing of the Japanese concept of Wabi Sabi. A collection that is hard to get hold of in Europe these products are really something we cherish and we hope you all will too.
So we thought we'd bring our selection of items out and about with us, taking some random snaps with our 35mm camera on a beautiful sunny day here in England. Sort of like our product feature section but in more of a "bite-size" format, easier to digest and just purely visual. I hope you enjoy what we have on offer and will go over to the shop to have a look or even purchase a little piece. These are functional, simple, and will definitely get better with age.
www.shop.the189.com/collections/siwa