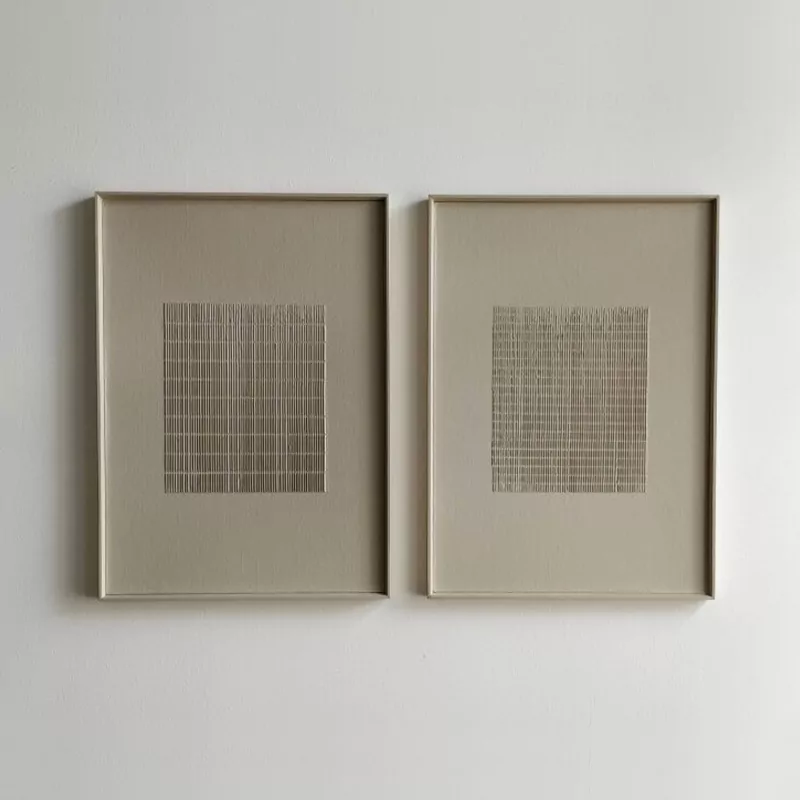 Contemplative Silence – Textured Artworks by Ida Vikfors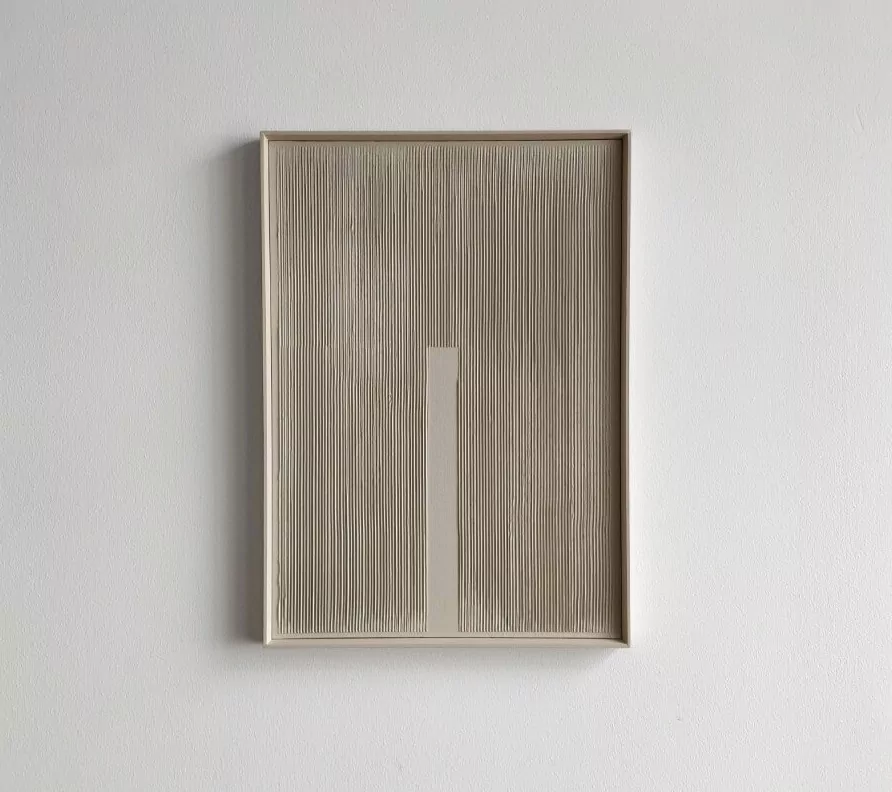 Viiva 6, Mixed media with a base of plaster on an acid free canvas panel
Still, contemplative silence seems to emanate from Finnish artist Ida Vikfors' minimalist artworks, where slim lines or tiny dashes are arranged into precisely ordered repeat patterns. Made onto canvas with textural, raised areas of plaster, they encourage us to step in and look closer, carefully observing how the raised surfaces flicker and change in the light. She describes her works as "Shapes in constant motion with no beginning and no end, (that) truly allows you to be present."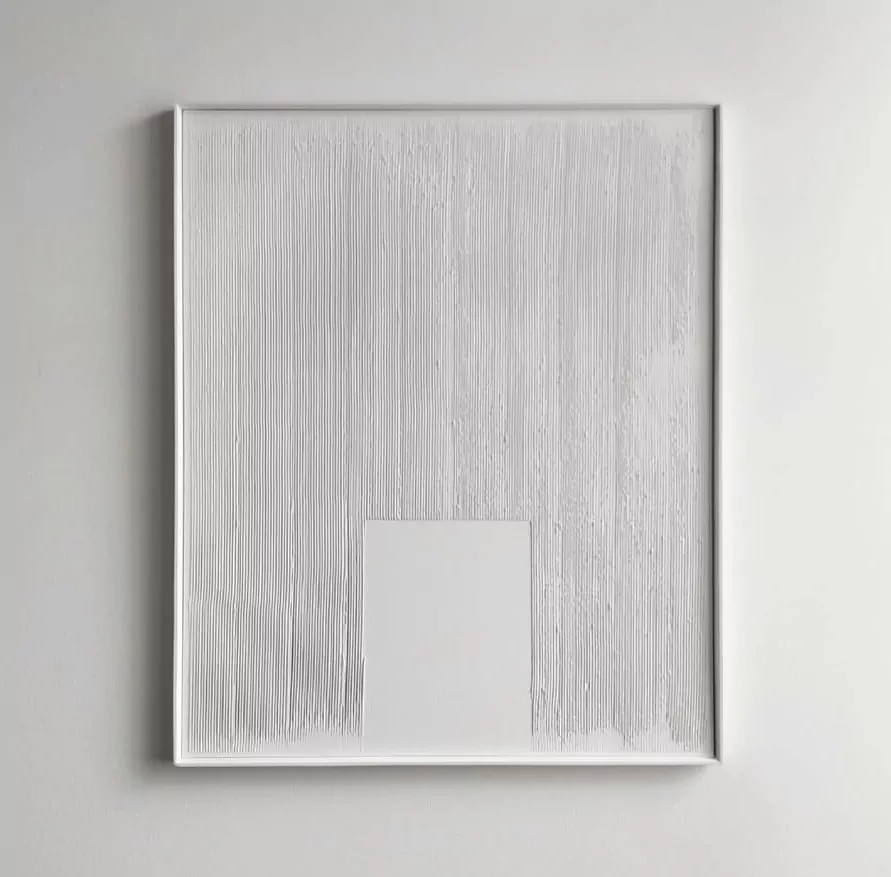 Raaka, Mixed media with a base of plaster on an acid free canvas panel
Born in Finland, Vikfors now lives and works in Sweden, where she worked as a textile designer for many years before turning to art. This early experience with pattern and texture has translated into the ordered regularity and repeat-print nature of her artistic practice, as she observes, "my background in pattern design and textile has played a big part in my aesthetic expression and how it has developed."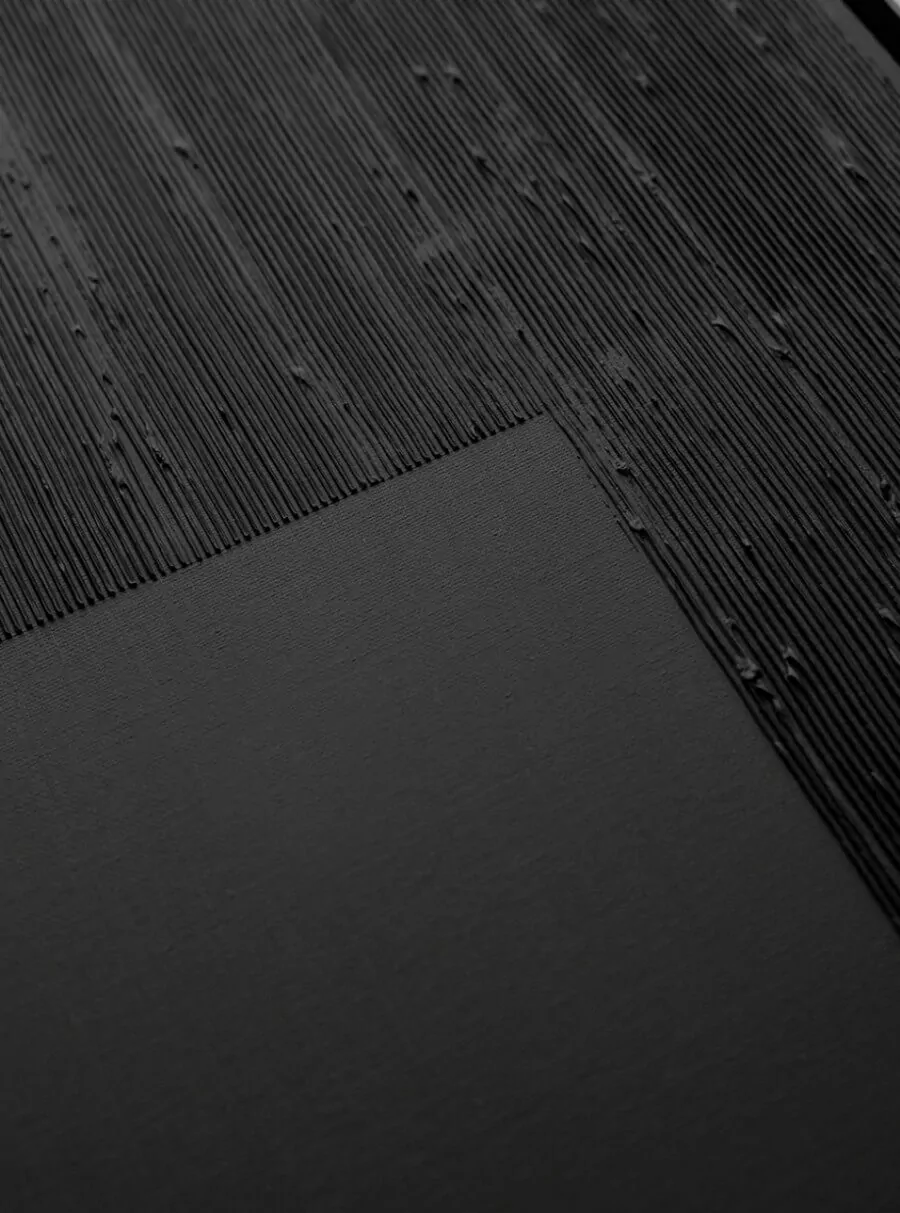 Raaka 4 (detail), Mixed media with a base of plaster on an acid free canvas panel
While they might appear delicate and fragile, Vikfors insists the plaster used to create them makes her works tough and robust, allowing her to create richly tactile, raised-low-relief effects with deeply carved-in lines. Despite their initial outward appearance suggesting the pristine order of raked Japanese gardens or textured fabric, there is chaos at play under the surface, appearing as blurred edges or tiny bumps and imperfections that congest along her track lines. These tactile intermissions add a greater humanity to her work, reminding us that there is always frailty lurking under the structures of our daily lives. "I let myself loose control and let the shapes decide the texture of the surface," she writes.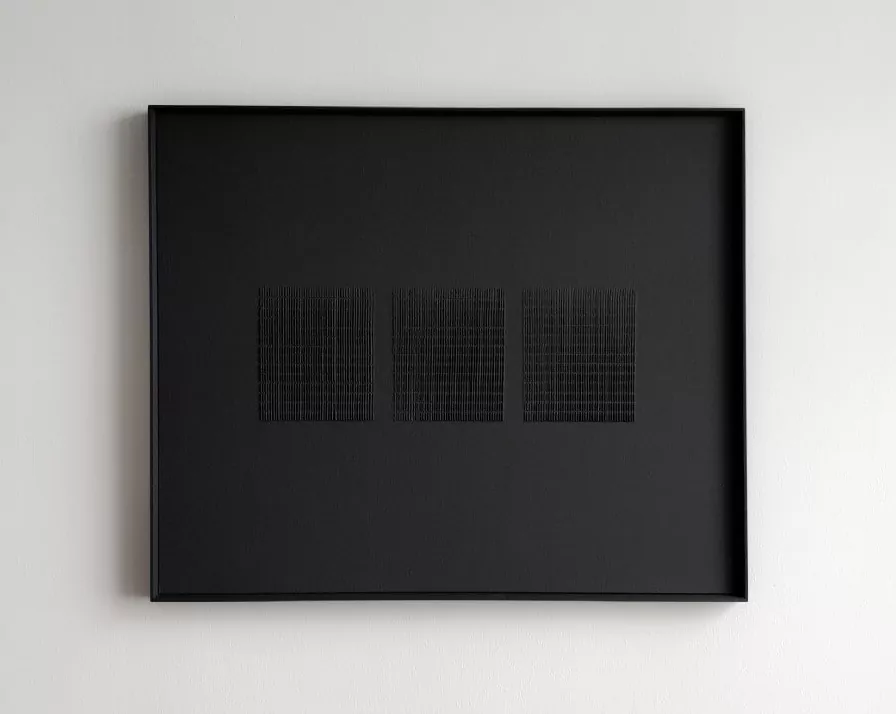 Pelto 1, Mixed media with a base of plaster on an acid free canvas panel
Some works, such as the Viiva series are composed entirely of long vertical lines laid intimately close to one another like strands of hair, a texture that calls for us to reach out and run our fingers along it. Others are more intricate, made with short dashes arranged into complex grids resembling the ordered patterning and sensuous surfaces of woven textiles, particularly when viewed close-up. These more complex designs truly come to life when seen in directional light, as intricate shadow patterns are cast across their surface and onto the surrounding mount. "I wanted to create a surface where you can experience different dimensions," she says of these works.
But uniting all Vikfors' ideas is a desire to create space for contemplative pause and reflection in the midst of our hectic daily lives. "When I create art, I need to be calm, from the inside out," she observes, a meditative quality that she invests deep into the core of her art.