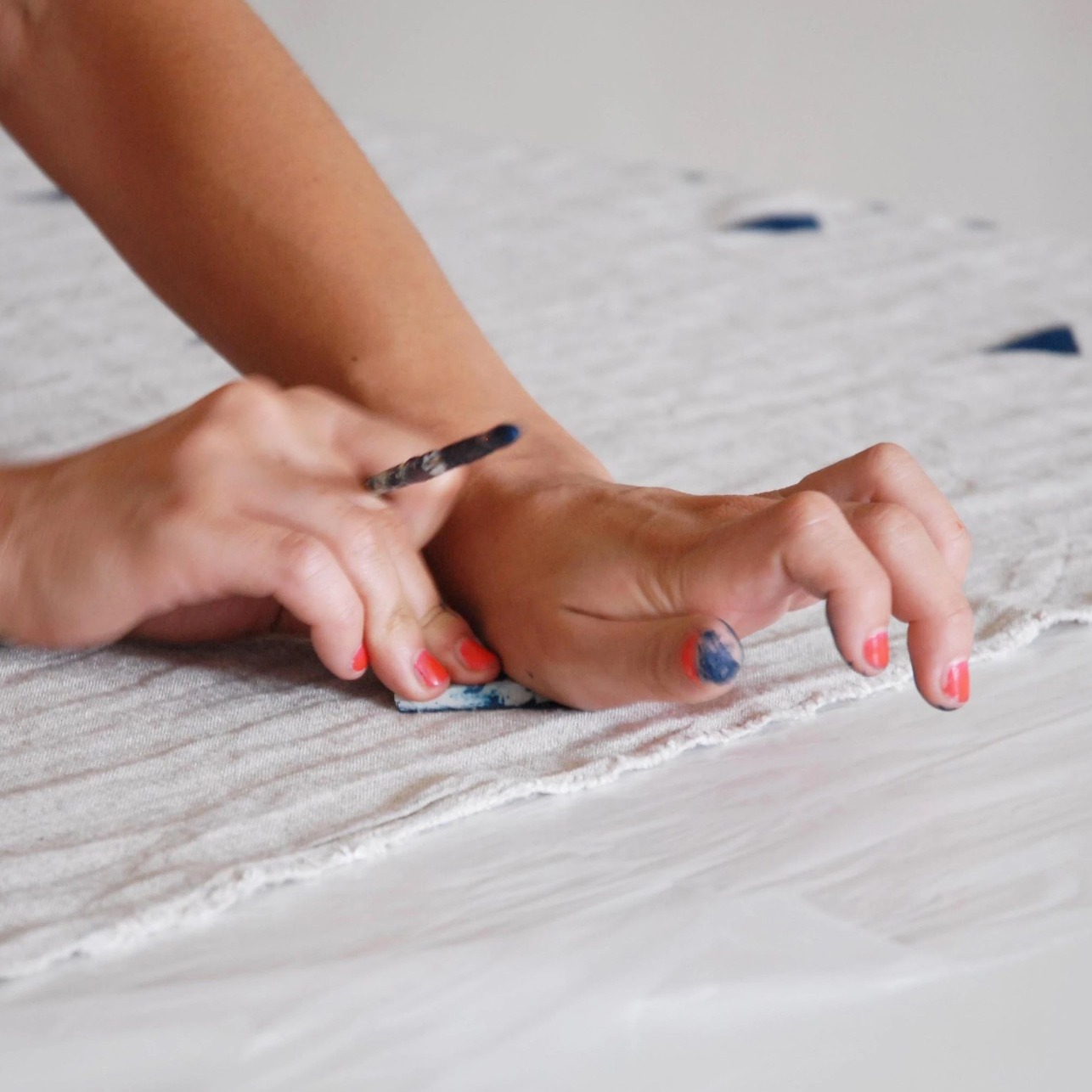 Dedicated to Handmade – Artwork and Textiles by Caroline Z Hurley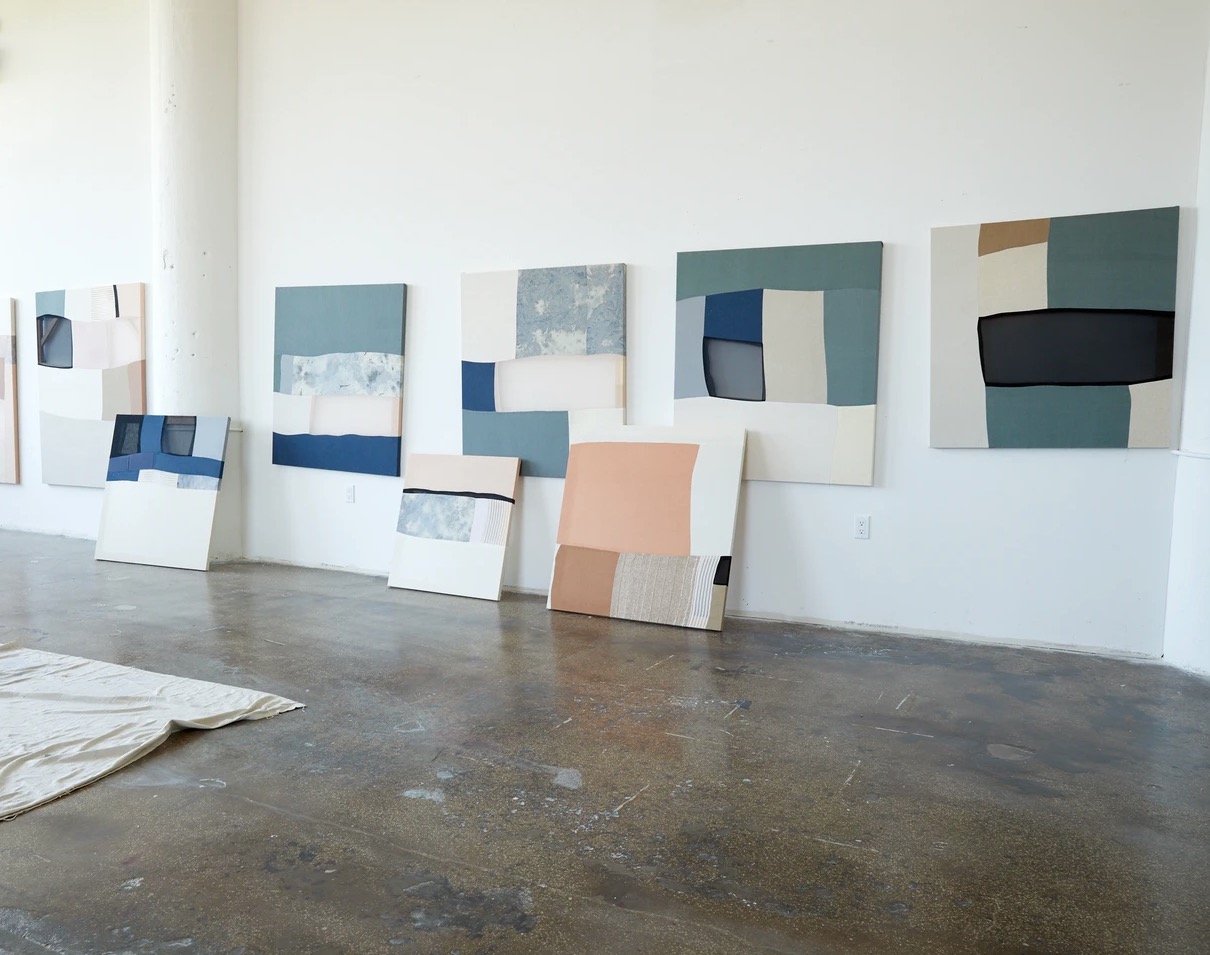 Caroline Hurley is more than just an artist. She's a fantastic designer who has been able to reach the wider market with her wonderful designs. Caroline incorporates techniques of block printing, quilting and weaving to produce unique pieces that provide travel-inspired modern looks that make a house a home.
Hurley has several collections. Her Print collection consists of fabric pieces with two to three mid-sized shapes printed on them. The shapes are made up of a series of lines and have no defined outline. The pieces can be ordered framed or unframed.
Her Circle Square Print was inspired by the shadows that were formed by zig zag fences that line the beaches in New England Beach towns.
Hurley's Block Print collection is also printed on fabric. The pieces feature a series of colorful shapes and lines that are usually small in size, although some have larger prints. They produce a fun, art deco style. Each shape block is printed by hand, showing Caroline's dedication to handmade and how can be implemented on a large scale.
Perhaps the most exciting of Hurley's collections are her paintings. These framed pieces are printed on fabrics of handwoven cotton and other vintage materials. The pictures themselves are a combination of various colorful block patterns mostly in muted tones. She incorporates tans, browns, pinks, off-whites and grays occasionally throwing in some bold blues.
Overall a diversion selection. No matter which collection you choose, it is perfectly in line with today's modern décor trends. The use of shape and color come together to provide a terrific style for contemporary interiors. If you had to choose one, which collection would you say is your favorite? Head on over to her website via the link below.