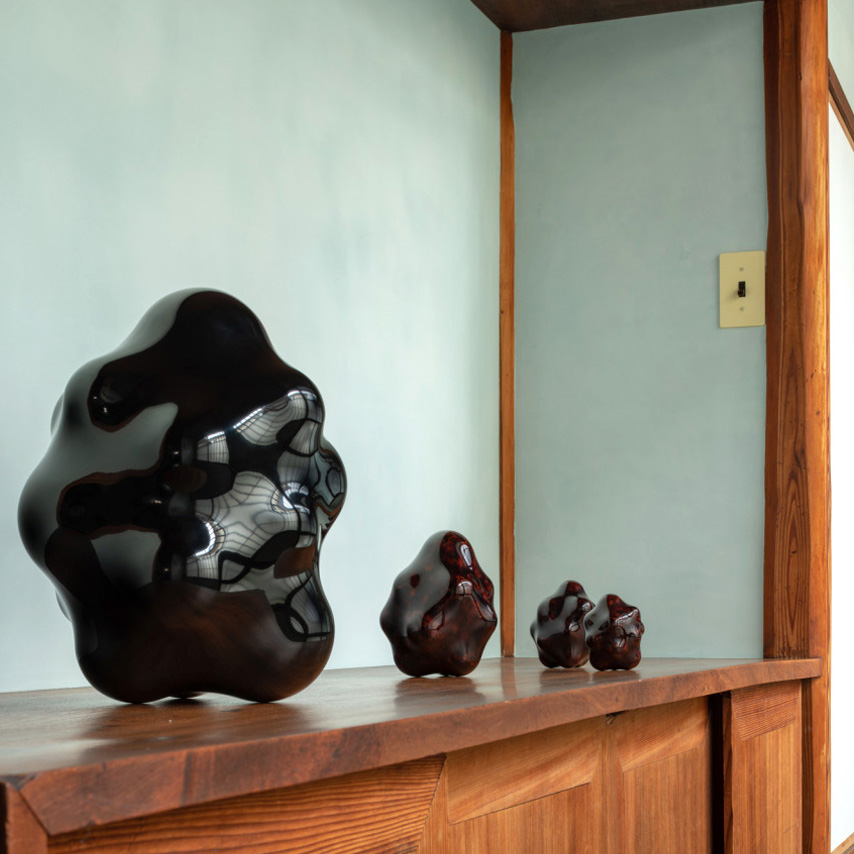 Experiments in Urushi – Lacquerware by Japanese Artist Genta Ishizuka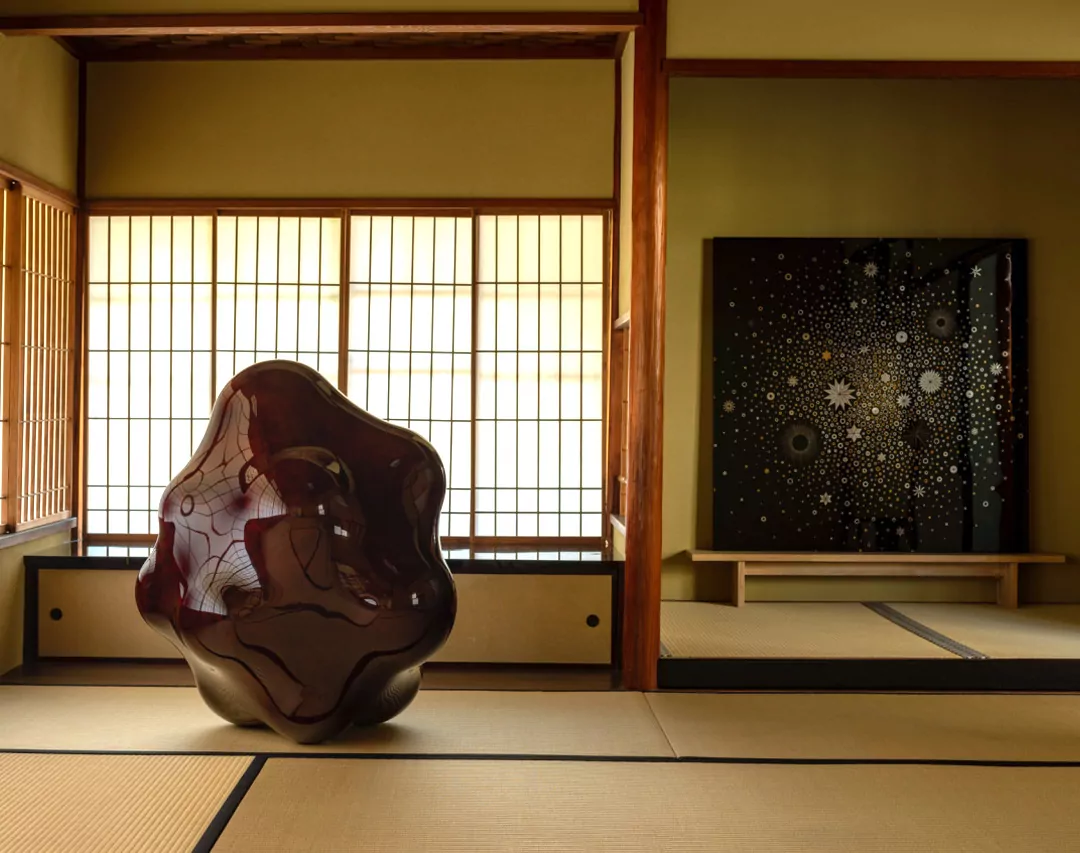 A maker of much fascination to me is Japanese lacquer artist Genta Ishizuka. He has used this traditional material to convey some of the contemporary ways in which one can explore this art form and bring joy and curiosity through it.
To say Ishizuka had a great 2019 would be an understatement. Not only winning Kyoto City's Best Young Artist Award he also bagged the prestigious and lucrative Loewe Foundation Craft Prize for the objects in his series titled 'Surface Tactility'.
Who would have thought a bag of oranges would have been the source of inspiration to craft these freestanding sculptures that are wonderfully organic. Made with the help of polystyrene foam balls and linen cloth, a lacquer is then applied to the surface of the sculpture to create these deep, shiny dream-like surfaces. The more you gaze the more the layers reveal.
Although Ishizuka has been sensitive to this medium, he's been able to search for new possibilities that many others have failed to see. A great source of inspiration and an artist whose work will only garner more attention as time goes on.