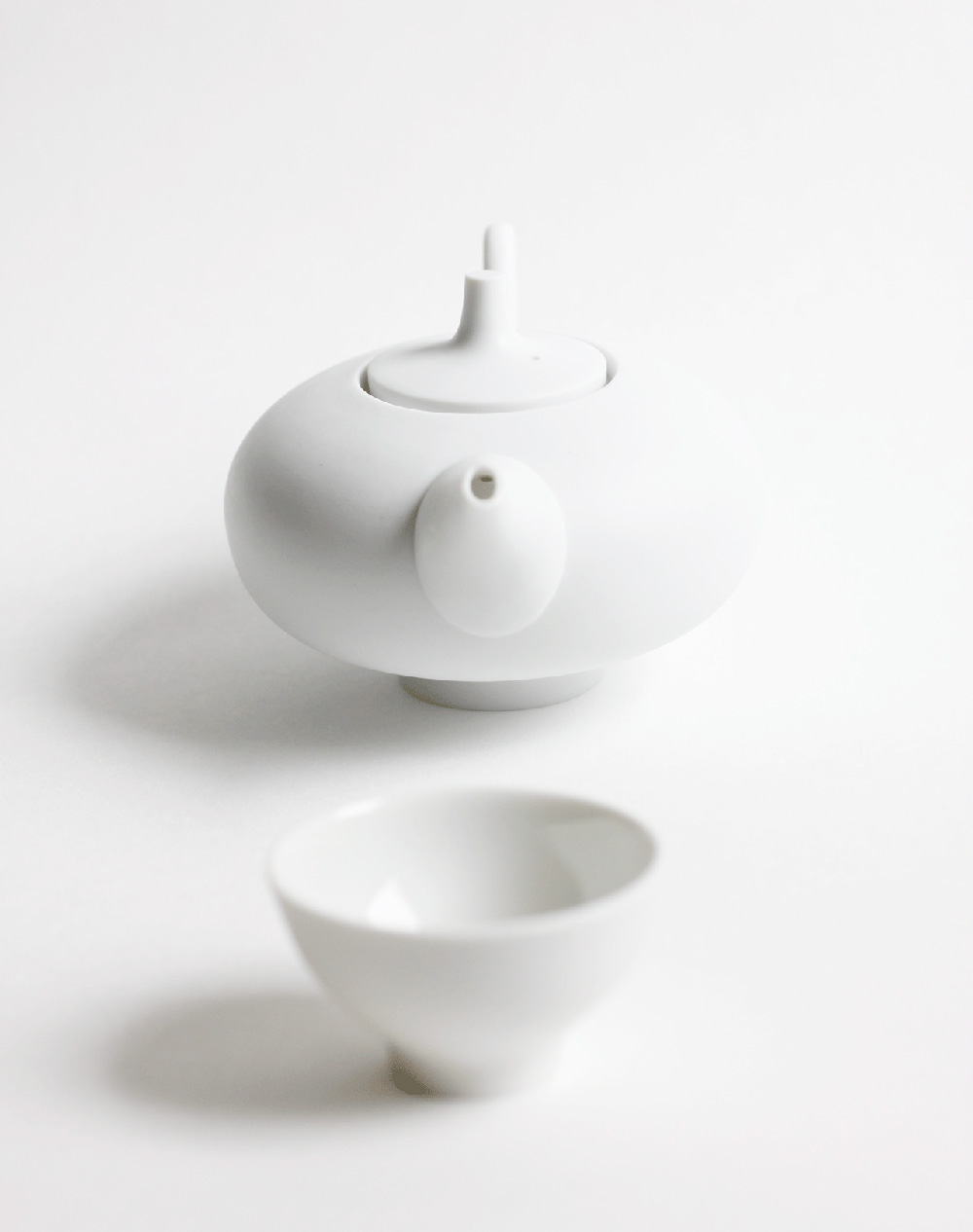 Experiments in Porcelain – Ceramics Handcrafted by Atsushi Kitahara
I'm absolutely in awe of the sense of expressiveness and creativity found in these porcelain pieces by Atsushi Kitahara. Currently based in Germany, Atsushi is a freelance ceramicist who crafts all of his works by hand. His style is characterised by these forms that tend to mix simplicity with experimentation. Take for example his teapot titled 'piece' (pictured above) that uses the beauty present in jewellery as his main source of inspiration for the more angular, decorative body.
On the other hand 'pebble' (pictured below) was inspired by the beautiful curves present on a pebble sitting quietly near a river bank. These different scenarios lead to some unusual designs that challenge many of the traditional ideas surrounding ceramics as an industry. One thing that is consistent though is his consideration of function and his careful approach when it comes to setting the desired shape.
This idea of tweaking the form slightly to offer something unusual reminds me of bringing the attention back to everyday objects that we take for granted. Through the use of these we are surely able to not only enjoy the process of dining or drinking, but also enjoy those things that we use on a daily basis. Bringing light to those 'forgotten things'.