Focusing on the Essential – Ceramics by Léa & Nicolas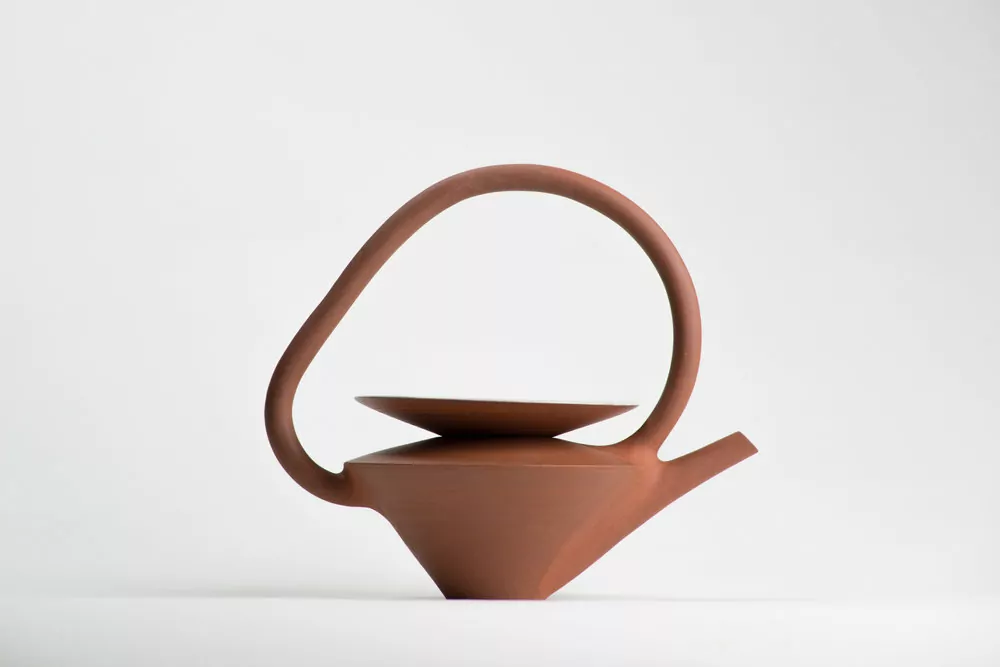 Motivated by the desire to replace their own crockery, which was neither practical nor aesthetically pleasing, designers Léa and Nicolas designed their first functional objects: A bowl, double-walled cups, a coffee pot and a fermentation pot. The result was a range of sleek, polished pieces, all focused on the simple essentials that allow the object to do its work. Since then, the pair have combined their skill and knowledge in applied arts, crafts, multimedia design and architecture to create a beautiful terracotta range consisting of objects for everyday use. Each piece is handmade at their studio in Montreal using Canadian sandstone which is the least processed clay available.
The duo finds the majority of their inspiration in the structural principles of architecture and experiment with clay in the pillars of these principles while keeping the simplistic look of the red sandstone. The result is waterproof objects that look polished but are rough to the touch.
With each object there is a careful balance between its functional purpose and its artistic value. There is also the understanding that these pieces are not finished and will be manipulated, used daily by others, and will look slightly different in a few years time. It can, therefore, be seen as works in progress.
Léa & Nicolas's collection focuses simply on what's essential. Each object contains only the parts it needs to function correctly. There are no extras. This is evident as soon as you look at each item; the lamp, the tea set, the fermentation pot, the mug and the small goblet all highlight function and are designed with the sole purpose of being used. And therein lies its beauty.