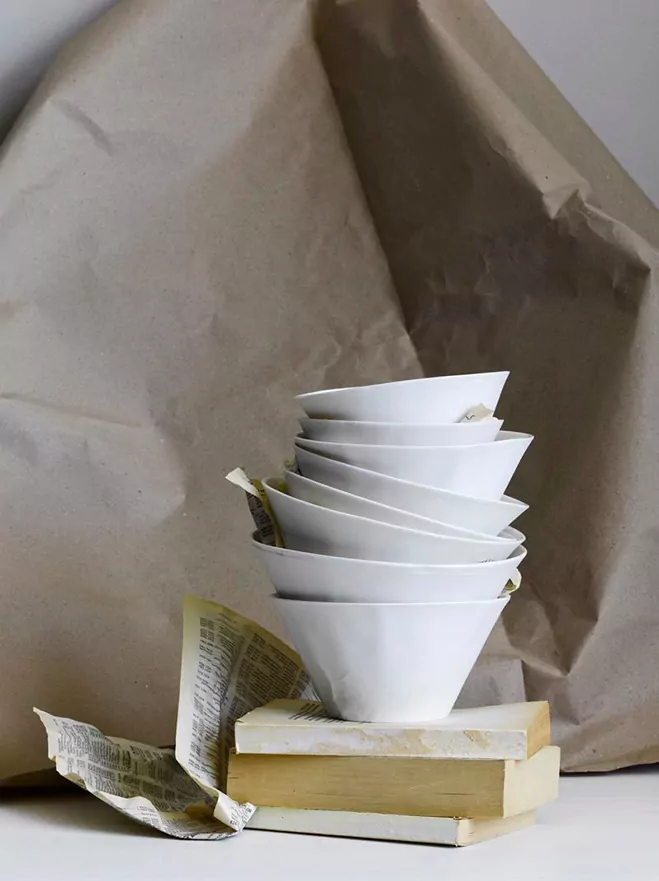 The Paper Series – Porcelain Tableware by Hayden Youlley Design
I always say that inspiration comes when you least expect it. Often by pure accident you can be struck by a premonition, sensing something unexpected that could be incorporated in to a design. I certainly think this is the case with this fantastic collection of porcelain tableware by Hayden Youlley.
Titled the 'Paper' series, the Australian designer has been able to create an unusual surface texture mimicking the crumpled nature of paper as a material. Each one is handmade from porcelain, the finished form is then laced with subtle crinkles and creases throughout the body. This simple random distribution of crinkles creates complex patterns, light, shade and texture that are inviting to study and touch. A few of my personal favourites include the small coffee cup and the square platters, both are very subtle and from afar their surfaces seem pure, but up-close is when these pieces really come to life.
This silent connection is what intrigues me the most, it creates a bond with a human that wouldn't be their otherwise. You have to touch and feel your way around the irregularities, and ultimately it makes you want to pick up and use them. Overall a superb concept which is definitely worth exploring in more detail on his website, enjoy.