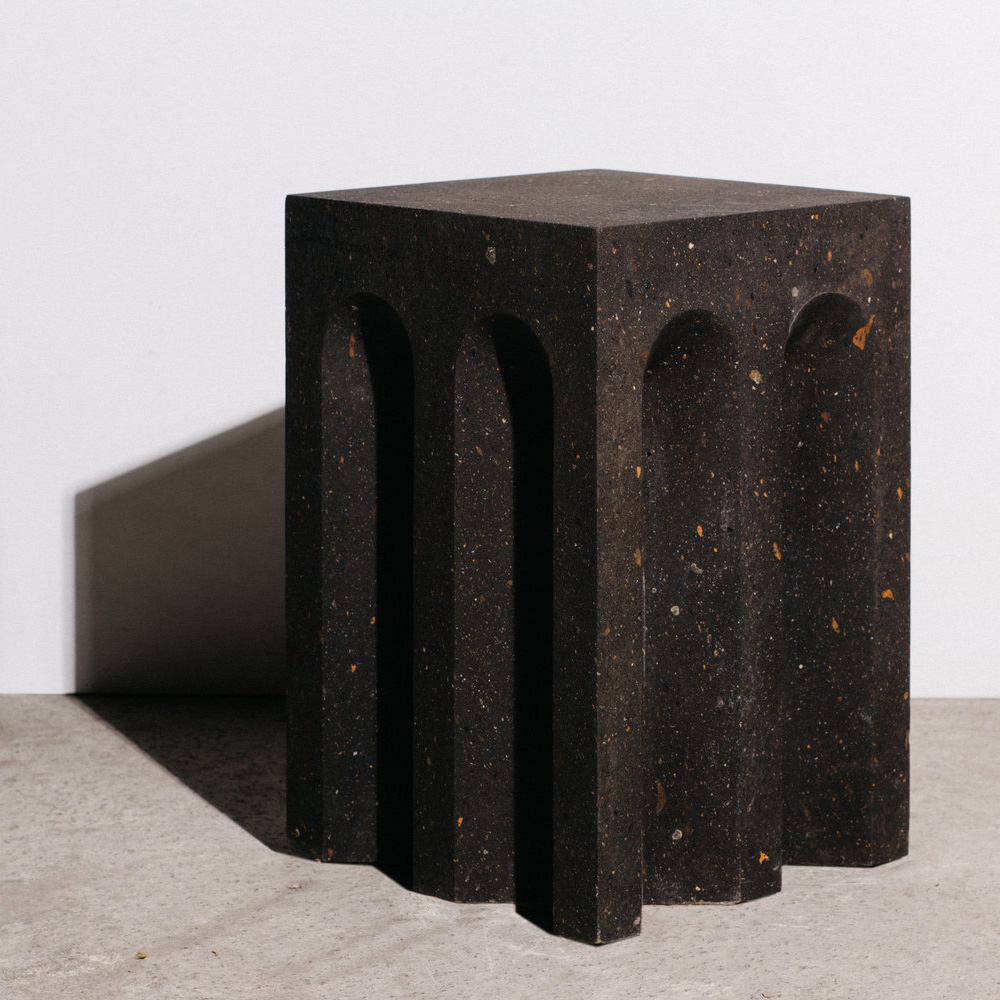 Balancing Opposites – Sculptural Objects from ASPACE Studio
Founded in 2016, ASPACE Design Studio houses two New York Based artists, Anna Aristova and Roza Gazarian. Their work is heavily influenced by the timeless beauty of nature. With no set moulds or plans to mass-produce their pieces, each object is entirely unique to itself. They pride their work in being a constant balance of opposites, creating work that is both organic and geometric, timeless and impermanent.
Their collection, "The Source", features 11 unique objects carved from different kinds of volcanic tuff (rock). Inspired by various elements from Armenian culture, these objects are created for various purposes around the home. This collection is fascinating to me, as it really does capture the artists' goal of balancing opposites. The objects feel both natural and manmade, modern and historical. The forms, carved with precision, are reminiscent of old architectural elements. Many of these objects look like small replications of columns arches and windows.
I love the material used to create these objects. There is a sense of timelessness, a feeling that these pieces are an old relic from a different time. A large part of this feeling for me is the coarse nature of the volcanic tuff. This material gives the impression that there wasn't a smoother, more refined stone to work with. This, combined with the chosen forms makes the perfect historically derived collection. In fact, the form and the material act as another set of opposites to be balanced. Traditionally, such rough source material wouldn't be used to create such clean lines and form. Aristova and Gazarian created a collection, however, where any other combination wouldn't have been nearly as effective.
The handmade nature of each of these objects drives home the beauty and value of this collection. I love how Aristova and Gazarian interpret the world through their art. Whatever their next project ends up being, I can't wait to see how they bring balance to a new set of opposites.