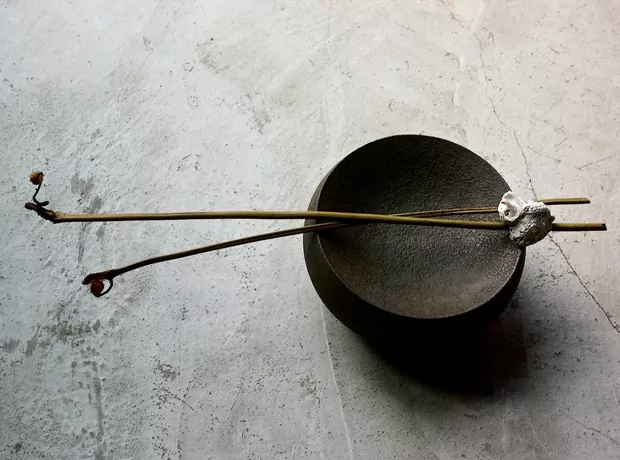 Pottery Works by Kazunori Ohnaka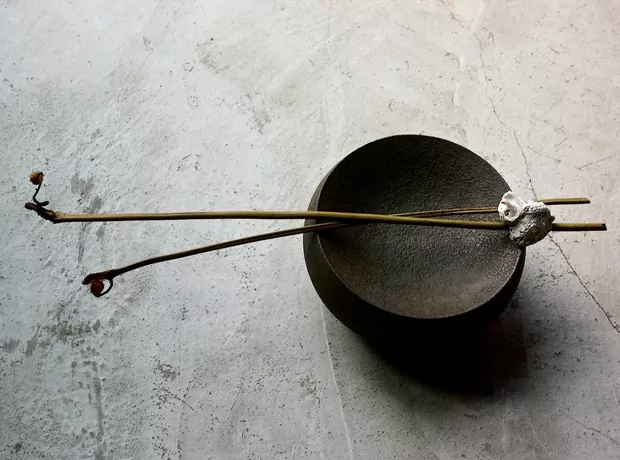 As we take a little break here on the blog for Christmas I often find myself routing around online for inspiration, especially when the weather is bad and I'm stuck inside. Today happens to be one of those days, but I was lucky enough to come across a fantastic collection of works by Japanese potter Kazunori Ohnaka. The internet is bound to slow down a little so hopefully this will fuel your fire if you're into pottery, craft, or have a general appreciation for nice aesthetics.
I've known about Kazunori Ohnaka's work for a month or so but I've not been able to find imagery that could really represent the skill and craft behind these items. Luckily the Facebook page of Kazunori offered up these and more, I also found shots of him throwing on the wheel in the studio which is exciting to see. Mr Ohnaka started as a potter in 2001 and opened a small atelier in Mine, Yamaguchi Prefecture. It only took him a few years to get recognised and start to partake in exhibitions around Japan, and you'll see why as you scroll through the imagery below.
Interestingly Kazunori isn't 100% concerned with functionality, often the pieces are more sculptural in form. Take this series of imagery for instance where the second from last image is a selection of simple cube shapes, and the pebbles or stones that are half way down are more artistic in some ways. I like this individuality that comes through, ultimately it's a tad different and makes him stand apart from all the other potters out there, plus it adds an element of surprise, you never know what way he's going to go with the concept. But understandably I'm also quite fascinated with the functional ware that has a unique twist, the glazes and finishes are quite spectacular, the mixture of textures is also phenomenal, something you don't see around much. I have a sense that this final black finish is helped along by the firing process, looking at one of the teapots you can see where the surface has bubbled up making is seem as if it's made out of iron or some other metal.
As I finish off I'm wishing you all a fantastic Christmas and a Happy New Year. I have many resolutions that I'm sure I will put into place throughout 2013 (maybe I'll make some pots like these!), and I'm hoping you will implement a bit of creativity in your life as well. Hope you have a good one.