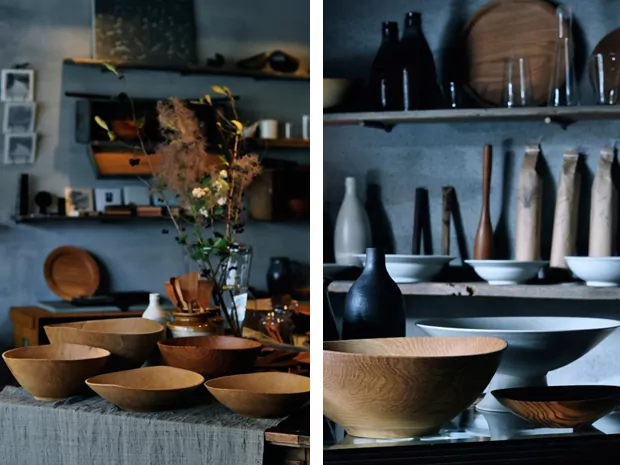 Selection of Items from OUTBOUND, Japan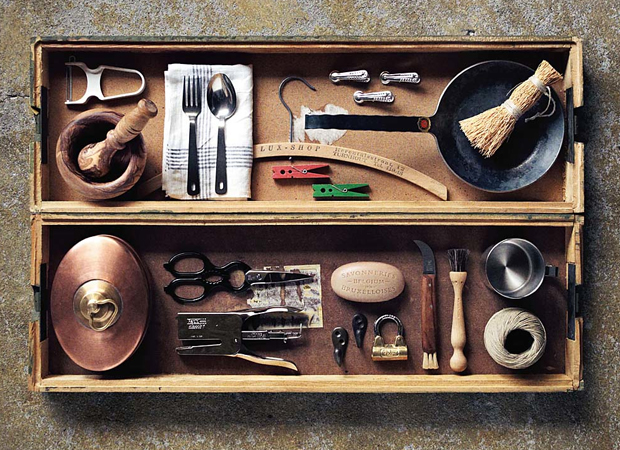 I came across this stunning set of imagery today courtesy of Japanese store OUTBOUND. I'm pretty happy that I did, the best source of inspiration always comes when I trickle through other inspiring websites and find the original source, it leads for intriguing imagery and other great content once I've fully researched the background information.
As far as I know this place is owned by Kazuto Kobayashi, an individual who spent his childhood in Australia and Singapore but was born in Tokyo, Japan. In 1999, after graduating from Tama Art University, Kazuto started to deal with household goods home and abroad and thought it would be good to start a place that sold design products called "Roundabout". In 2008 he began to produce in-store displays and also put together exhibitions featuring these crafted products. Through the OUTBOUND blog I've discovered various different small artisans in Japan and other locations, firstly this small studio named "House" (check out these amazing tiny shoes) who work with all sorts of materials such as leather, metal and more. Also Forest Shoemaker, you can see an image of a shoe they make below, which I think are great little pieces of art and are definitely on the wabi-sabi type theme. Quirky and simplistic, will definitely get better with age
A little birdie also tells me that Kazuto is releasing a book that's been beautifully curated featuring items from the exhibitions that he holds and the shop. He's smartly pulled in the help of photographer Takahiro Igarashi who looks like he's done a great job at photographing products such as a POSTALCO rain cape, bath towels, kitchen equipment, and lots of other home goods that are thoughtfully designed and well-made. I hope you enjoy the selection I picked out below.
www.outbound.to
www.takahiroigarashi.com