Clean-Lined Sensibility – Furniture by Australian Craftsman Jon Goulder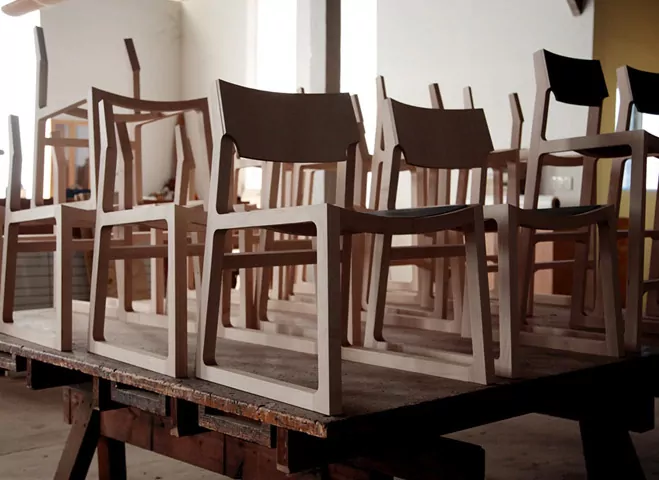 It's becoming rarer that the skills from craftsmen are passed down from generation to generation. In this day and age it takes someone who has a real passion for a craft to continue the skill and to seek apprenticeship, or to learn off their own back. Australian designer Jon Goulder was lucky enough to grow up in the furniture business, and is now a fourth generation craftsperson in his family.
Although he had the equipment and knowledge in front of him, Jon has had to work hard to create a body of work that has timeless appeal. Here I present a small selection of his work which I thought really stood out, particularly for their minimal and stripped back appearance. It's interesting then that his design upbringing was mainly around ornamental antique furniture, which actually inspired him to go the other way and seek ultimate simplicity in his own work.
It comes as no surprise then that Jon is internationally recognised as a designer, with his works being held in various permanent collections around the world. I hope you like some of the designs here, as well as the photos of him making, others can be seen on his website linked below. Enjoy.