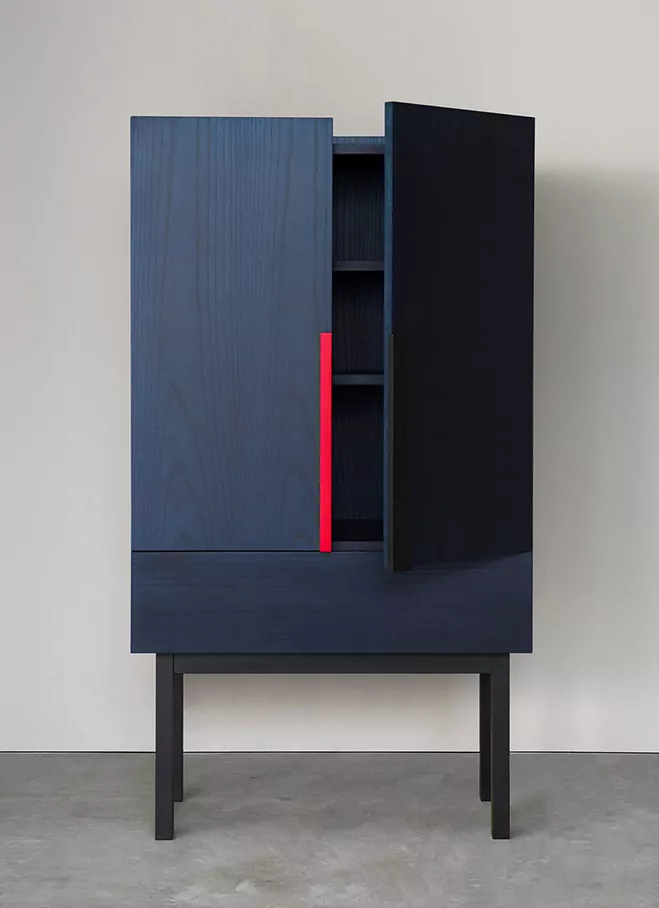 Contrasting Shades – Aizome Cabinet by Canadian Designer Zoe Mowat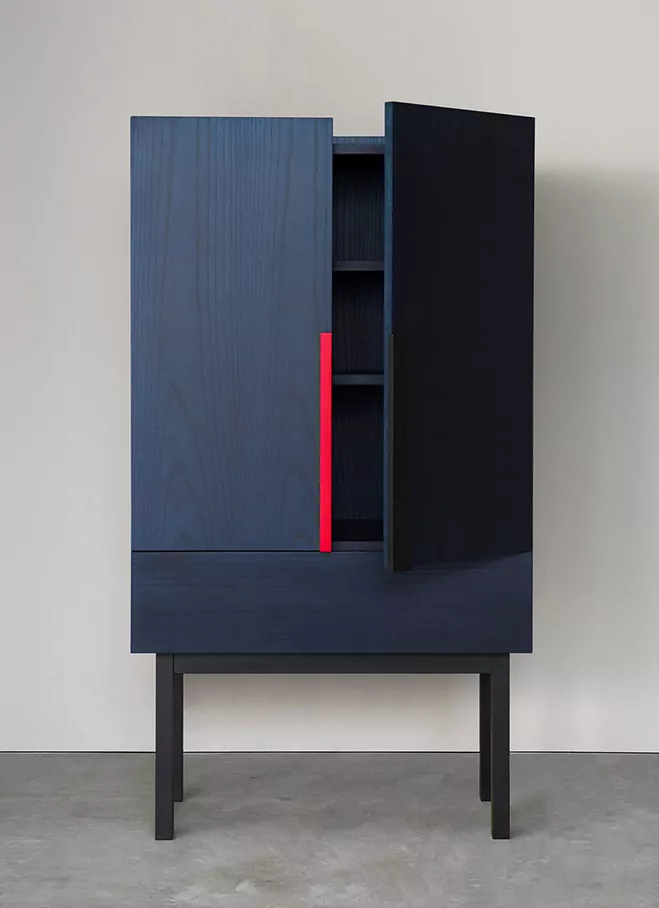 It's interesting to look at the progression of a designers portfolio and see the way in which they are able to develop their designs over time. I wrote an article on the furniture of Zoe Mowat in 2015 and have since taken an interest in what other projects she has been working on. When I spotted this new cabinet designed for Japanese brand Ariake I had to highlight it here as it really relates to many of the things that we stand for here at OEN.
This design was developed during an intensive workshop in the small town of Morodomi in Southern Japan and incorporates some of the traditional elements of Japanese design and art. For example there are hidden details like as a concealed second handle and an area on top that acts as additional storage. The finish itself incorporates sumi ink, traditionally used in East Asian cultures for calligraphy, red dye, and two contrasting shades of Japanese Indigo, aka 'Aizome' (hence the name of the piece).
What intrigued me is the way in which Zoe has been able to tie in these traditional concepts and to stitch them together to produce a modernist piece of furniture that also takes cue from geometric compositions. This is really inspiring to see and I hope you enjoy this piece of furniture too, more can be seen via the link below. Enjoy.