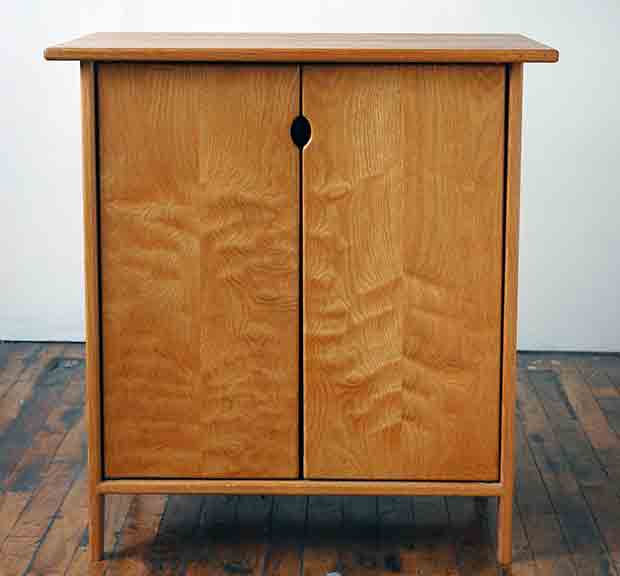 Feature with Chicago Based Woodworker Jason Lewis
It's been a long time coming, a new interview has finally blessed our feature section! This time featuring Chicago based furniture maker and designer Jason Lewis. Jason and I have been meaning to put something together for a while, but both of our schedules clashed, so it took us some time going back and forth, but I'm really pleased with what has come of it. Good things happen to those that wait, as they say.
Jason is based in Chicago and runs his own custom furniture studio, producing and selling his original furniture designs, also working on custom fabrication projects for residential and commercial clients. He spent time as a young creative working as an apprentice to Bauhaus guru Berthold Schwaiger in Chicago, who's an award-winning furniture master craftsman. Jason's inspirations include mid-century designers such as Eames, Wegner and Finn Juhl, but he also looks to popular woodworker Sam Maloof as someone who guided his early works.
As with all the features that we produce, I'm actually a fan myself of the work, so it's very thrilling to get inside the brain of these creatives and find out exactly what inspires them, how they go about making, and if they have any words of wisdom for the 'next generation' of designers. Jason doesn't disappoint on that front, as he goes in to detail regarding furniture design as a whole and his early days as a young apprentice. It has certainly inspired me, hopefully it does the same for you. Enjoy.
Click here to view our interview with furniture designer Jason Lewis →