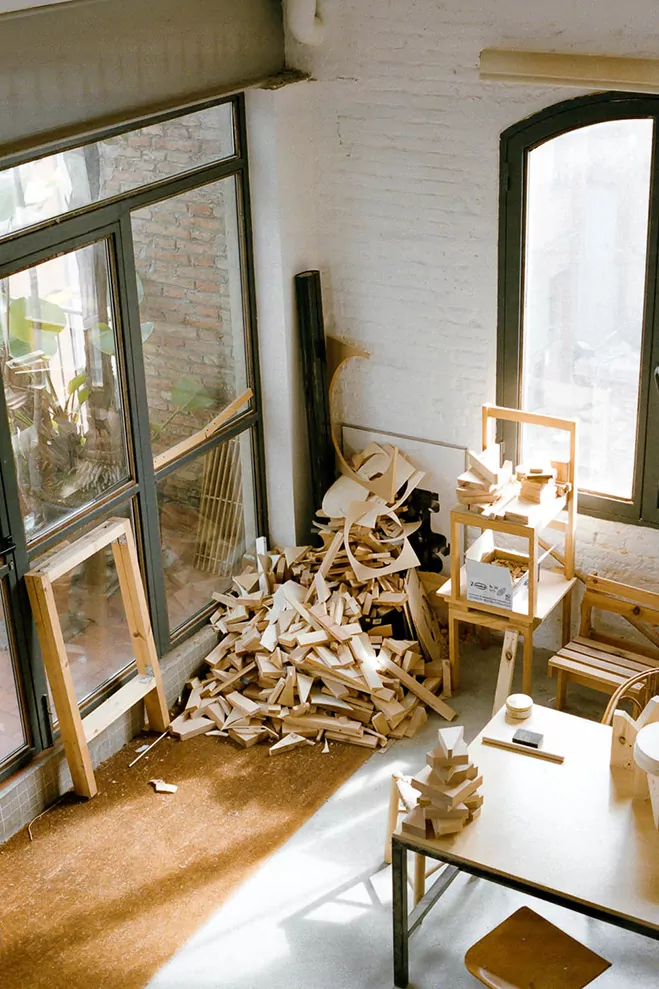 Make It Up Yourself – Experimental Furniture by Spanish Designer Marc Morro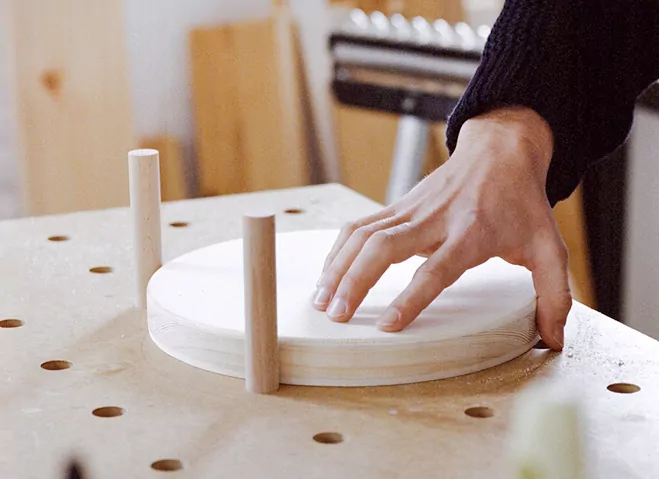 I've revisited a selection of books that currently sit on the bookshelf a tad unloved, one that seemed like a perfect weekend read was Enzo Mari's 1974 manual titled Autoprogettazione. This book is a project that guides you through easy-to-assemble furniture, offering a range of nineteen designs using readymade cuts of timber, to build tables, chairs, bookshelves, and even beds.
It's not the first time I've read it but it inspired me to go looking for other designers on a similar wavelength, one of those is Spanish creative Marc Morro. Born in Mallorca, at 18 Morro moved to Barcelona to study industrial design and later founded many creative companies such as Surtido, a platform for young local industrial designers, and co-founded the Otrascosas de Villar-Rosàs design gallery. At the same time he was experimenting as a furniture designer and turned to wood to express his idea of functionality in anonymous furniture.
His newest project is as co-founder of AOO (Altrescoses Otrascosas Otherthings), a small furniture company from Barcelona with the aim to make simple everyday objects. In my opinion he's very much succeeded with his current range, this selection of stripped down pine chairs are 'basic' but original. I'm particularly in awe of the block pine chairs that really, in my opinion, represent the ideology of Enzo Mari in his 'self-build' project. I see these pieces as an educational process for Marc, the end product is useable and is not superficially decorative in any way. Hopefully you take some inspiration from this selection of photos and will scribble down some ideas yourself, all you have to do is take some wood, a saw and a hammer and away you go. Oh, and these workshop images are by talented photographer Silvia Conde. Enjoy.