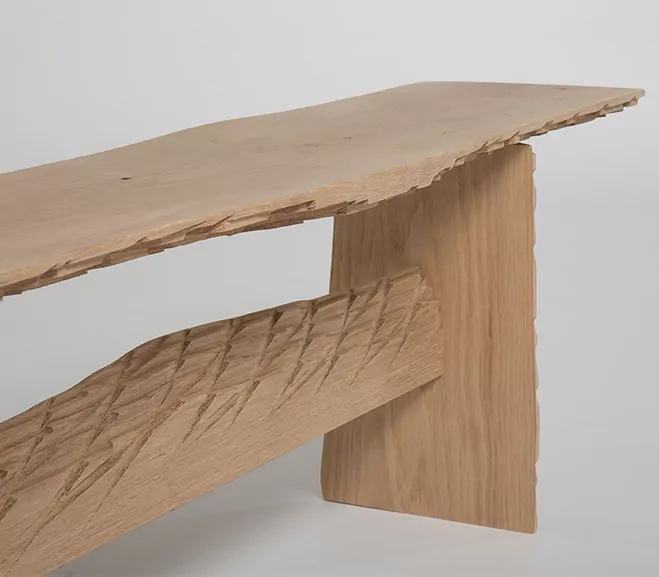 Man Leveraging Machine – Furniture by British Designer Mark Laban
As I'm personally interested in the boundaries we've set between handmade and manufactured pieces of design this collection of furniture is particularly special. Designed and made by British designer Mark Laban, this collection of seating has been made from light wood such as maple and oak. I suppose to tap in to the intriguing aspects of this design you really need to delve in to the process of production and how they were made.
Although fairly traditional in appearance, the markings running across the surface replicate, in a broader sense, the small markings left by the maker when they are crafting such piece by hand. In actual fact, this was made using a CNC machine in which the software can create these kind of inconsistent patterns on the surface of the furniture.
Although they're fairly distracting on the eye, this seems to be very purposeful as the line between something manufactured and handmade is blurred. I can't wait to see where Mark Laban takes this theme in the future. There seems to be many ways in this you can leverage this and spawn off other works that challenge and similar concept. I will eagerly track his work from this point on, here are a few photos of his work for you to enjoy. More like this can be found on his portfolio linked below.