Mikado Series – Playful Furniture by Rio Kobayashi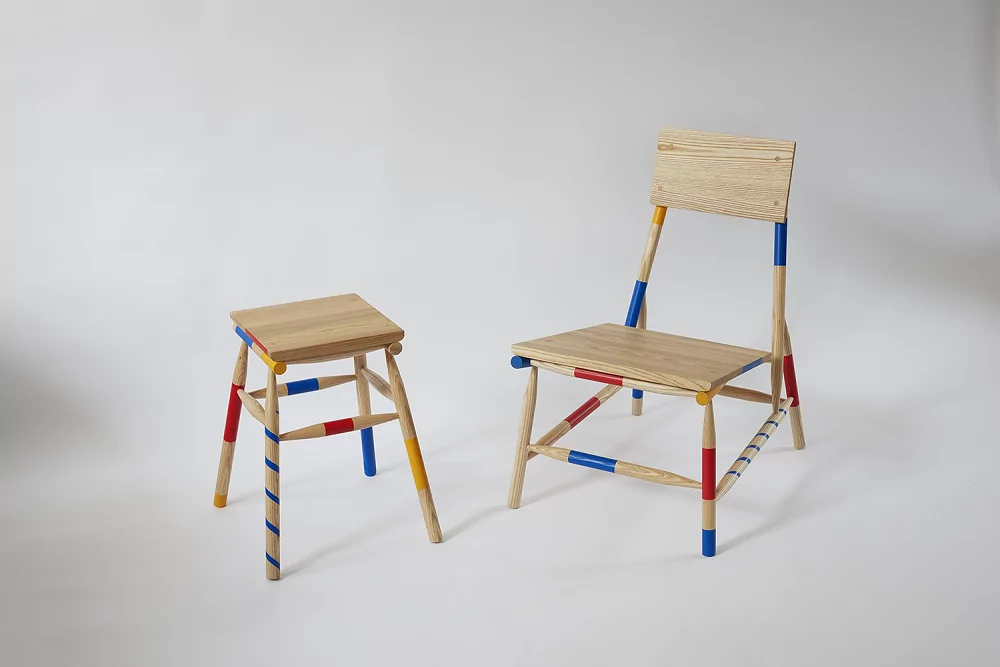 Rio Kobayashi's Mikado Furniture collection is a vibrant fusion of playful design and cultural crossroads. With a background that spans international design studios across Europe, Rio brings together the influences of both the Far East and the West in a delightful and whimsical manner.
Inspired by the Mikado game, which, despite its name, has roots in Hungary, Rio's collection pays homage to this classic pastime with a nod to its colorful pick-up sticks. The Mikadokun stool and Mikadochan chair are not just furniture; they're an embodiment of childhood memories and a brilliant marriage of ash wood and bright acrylic paint.
This collection is a testament to Rio's ability to infuse his designs with both nostalgia and innovation. It's a playful reminder that sometimes, the most extraordinary designs can be inspired by the simplest of games. Explore the Mikado Furniture collection and let Rio's imaginative creations take you on a journey from London to Japan, and all the cultural intersections in between.