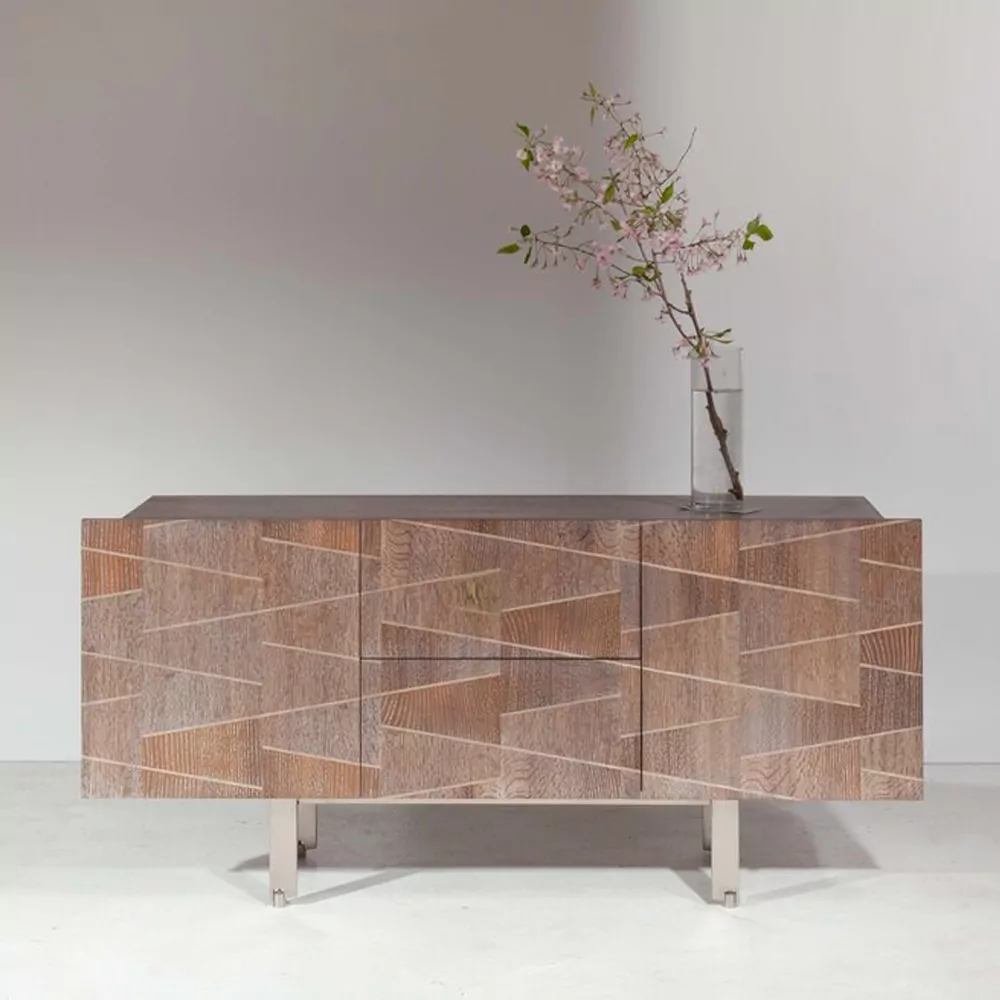 Precision Manufacturing – Casework Furniture by Token Studio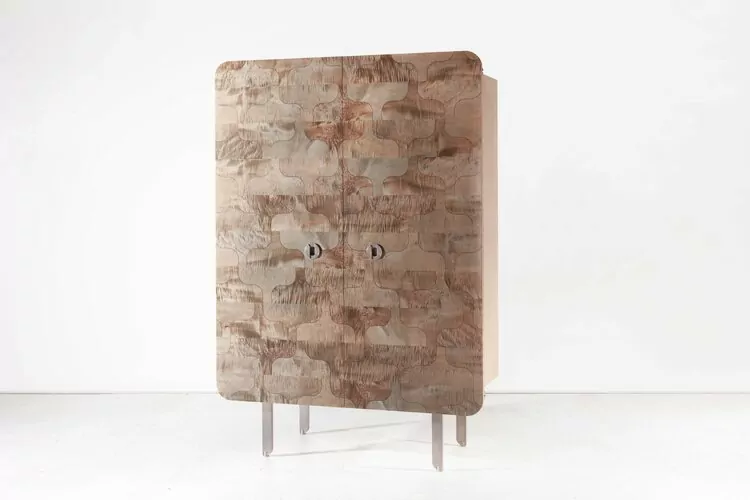 As everyday consumers I think it's sometimes difficult to appreciate the skill that goes into a lot of handcrafted furniture since much of the work is in the detail and the construction itself. This is also true with Token Studio's handcrafted 'casework' collection. Led by designers Will Kavesh and Nicole Cornell, Token Studio's stunning casework pieces are all born from the designers' passion for careful sculpture, design, and precise engineering and fed by an innate fascination with the relationship between form and function. The finished product is so near perfect that it reveals very little of the meticulous process from raw material to the end product.
Token's crafting process includes a technique that combines illustrations, prototyping, and fabricating, creating a complex and visually striking signature that can be seen throughout. The designers mostly use American hardwoods that deliver sturdy and strong pieces. The bulky shape and combination of luxury materials, such as patterned wood with brass, seen throughout the collection offer a feeling of exceptional quality and durability.
With a dedication to innovative designs, the designers use inspiration from older design styles including Abstract Expressionism and Chinese scenery painting to produce unique pieces that have a high artistic quality. Looking at the collection online, the end product is so striking that it will add allure and a feeling of artistic sophistication to any interior space.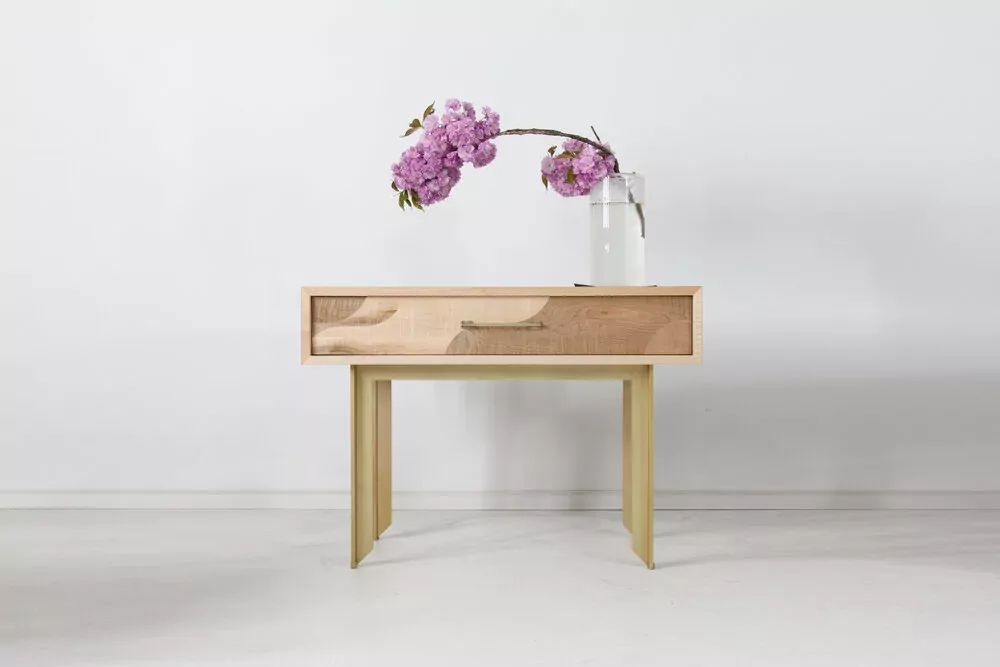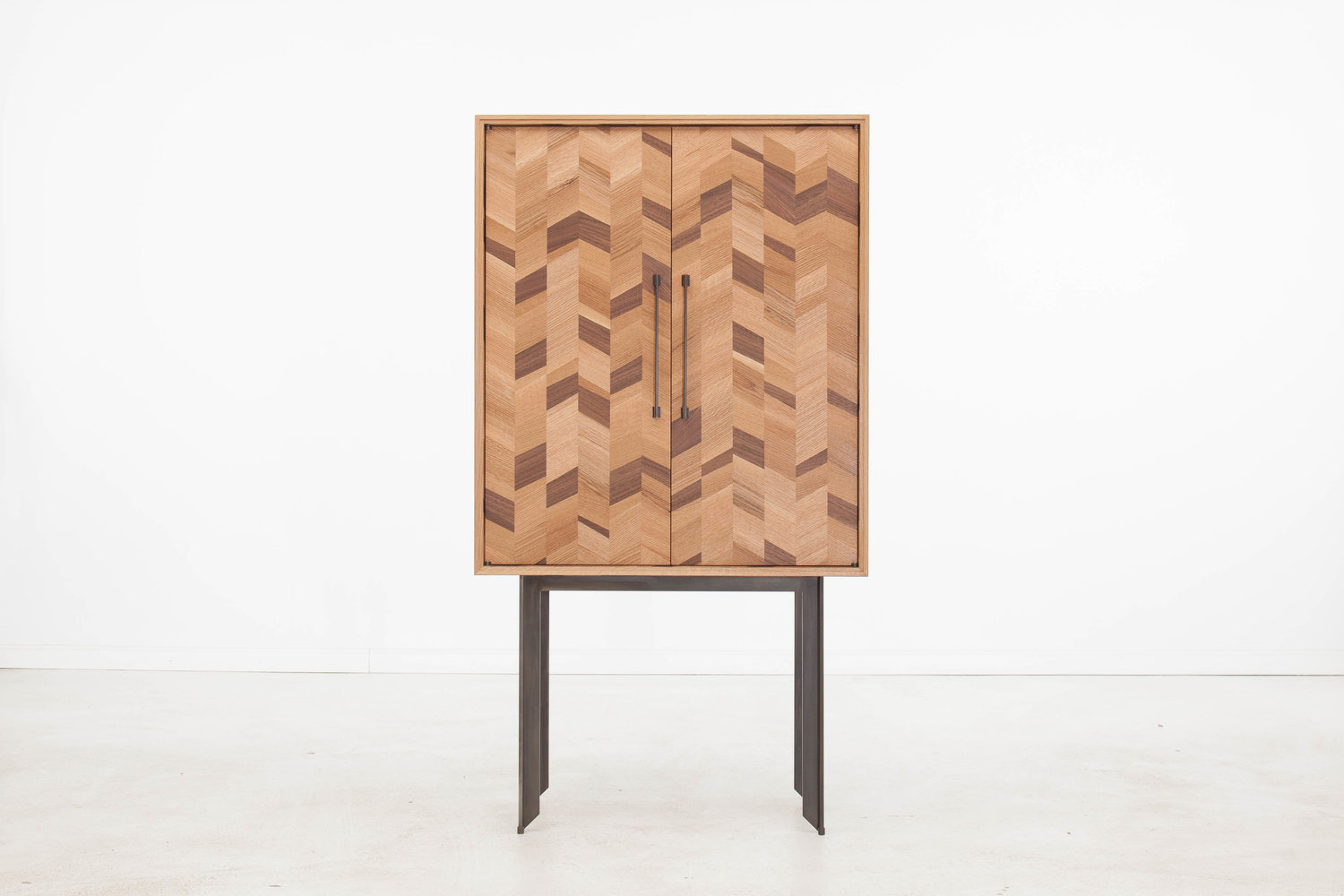 Seen above, the Dorothy Dry Bar was made with the modern cocktail hour in mind. It features the pairing of patterned woodwork and brass accents and is perfectly iconic.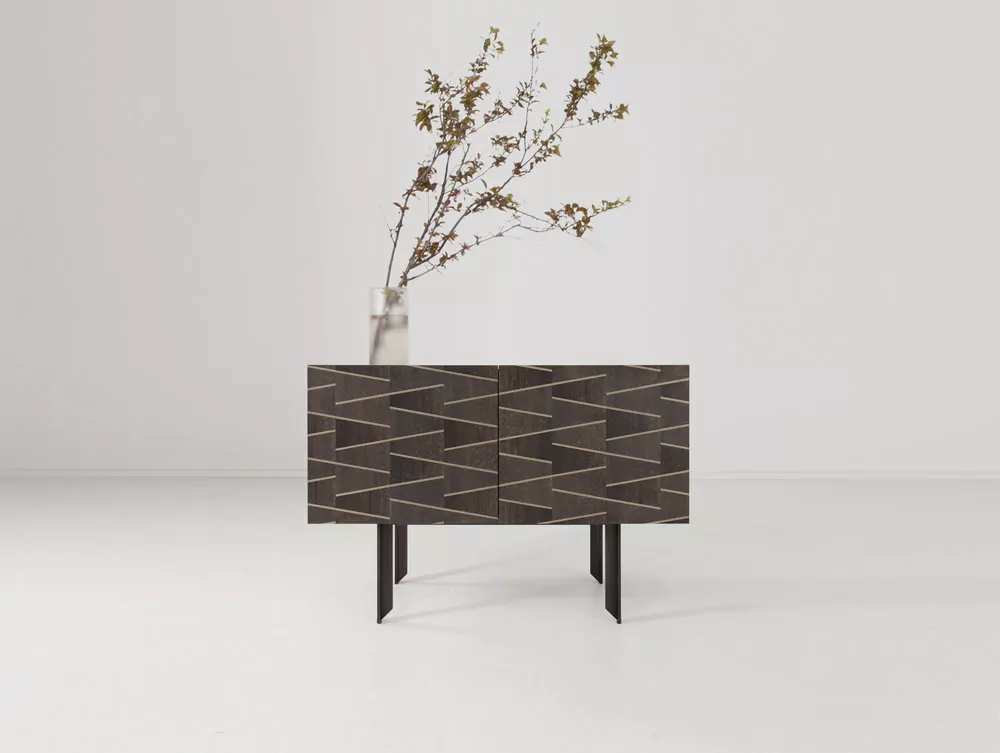 The Stella Cabinet combines decorative arts and industrial design. The cabinet features checkered ash, oak doors and studio machined offset pivot hinges. It will perfectly suit sophisticated dining areas, lounges, halls and lobbies.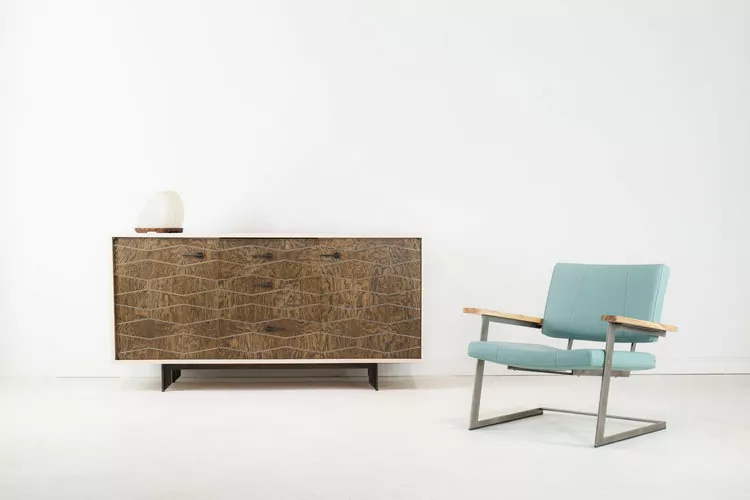 The Kip Credenza is a modern play on the classic cabinet. It is made from ebonized oak and cerused ash with studio-machined brass and steel hardware and features patterned marquetry. It will suit modern offices and studies.