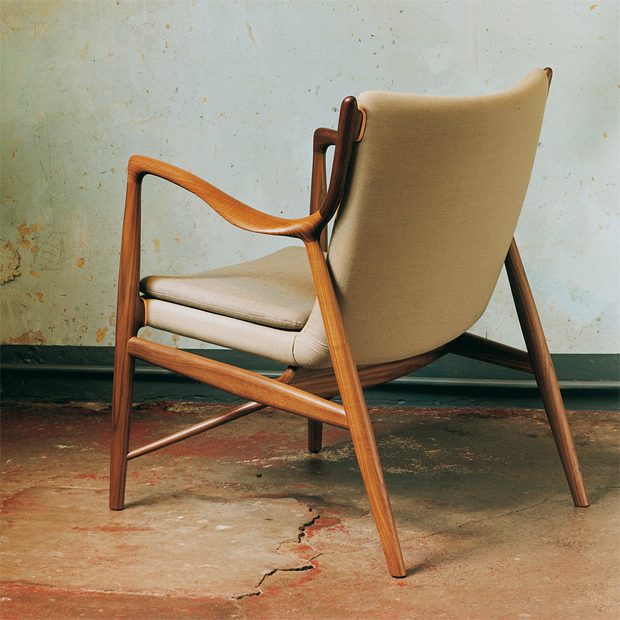 Selection of furniture from Finn Juhl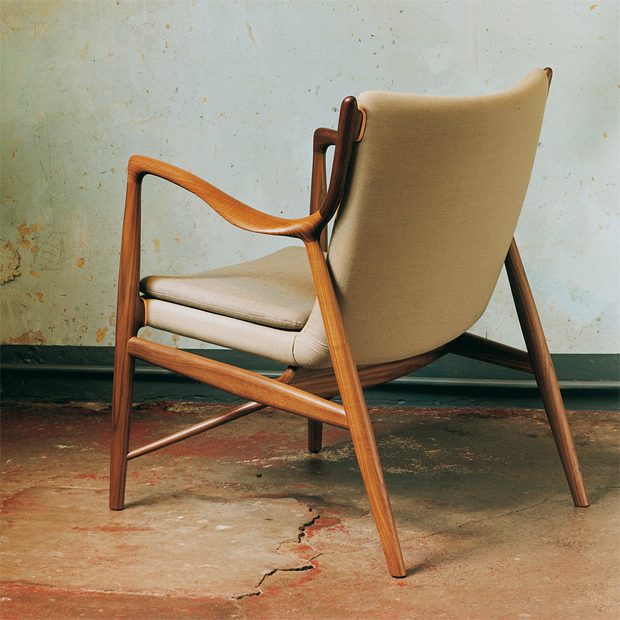 In a bid to keep my mind off the shop for a moment, I went on a search for a little design inspiration this morning and ended up visiting the work of the late, great Danish designer Finn Juhl. Finn was known as an architect, industrial and interior designer as well as a master of furniture. As one of the leading figures that helped to define what Danish design is to us all today, it is both his vision and multifaceted career that we find immensely inspiring.
The selection of imagery we have here are off cuts or out takes if you like from a webpage which is run as a dedicated archive to Finn and the body of work he created over his lifetime. I enjoyed these most as they were a little more rugged than your run of the mill clinical shot against a white backdrop, and highlight the beauty of each creation in more of a natural scenario. I think my personal preference has to lie with the chair above, as it's absolutely sublime in my opinion.
As for the rest, I think there will be lots of us out there that wouldn't be too hesitant to purchase one of these if we were offered the chance. They all hold themselves so elegantly in stature and catch the light so well, I'm sure they are all a pleasure to own. These really showcase what nordic design is all about, simplicity, quality and craftsmanship. So if you've got a lust for these too, I'd recommend heading over to Finn Juhl's page for a little more as I'm sure you won't be disappointed with what you find.