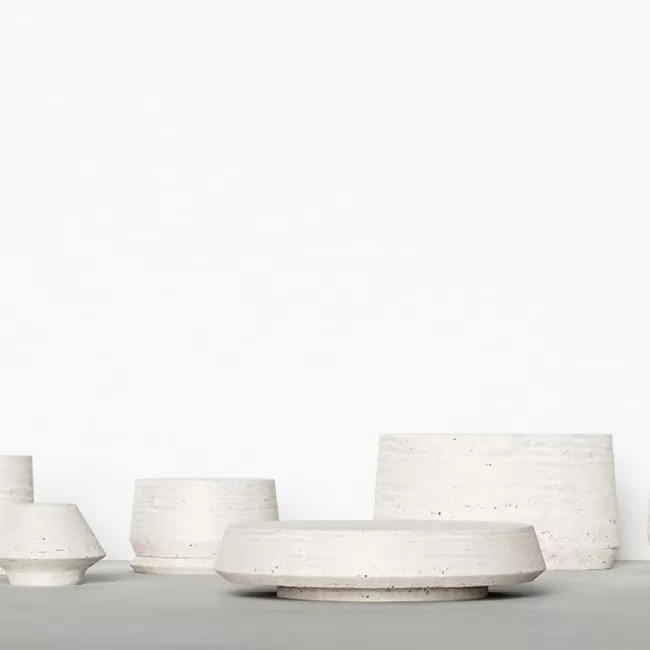 Earthy Simplicity – Timeless Furniture Collection by Maria Osminina
What is the real attraction of brutalist and monolithic form? I know many seem to despise concrete or stone in the home, saying it's too cold and it evokes no warmth. Used smartly though there's an earthy and deep quality that the aesthetically attuned can attest to. I am one of those.
Maria Osminina is a designer based in Saint Petersburg, Russia. Her love for natural materials and clean lines has helped her create this newest series titled 'Timeless'. This collection consists of stone furniture that references these brutalist and monolithic forms.
By using travertine rock there is subtle variation throughout the surface of the rock that moves warm to cold. Combining this with sculptural forms that are carved, reminding me of Constantin Brâncu?i's modernist plinths, there's a simplicity about these that make them blend in quite seamlessly. When in use there's a surprise element as the natural roughness and character of the shape stands out.
Reading Maria Osminina's portfolio her inspirations became apparent. As a trained artist, a former art gallery owner, and an interior designer, Maria's vibe is modern but also pays attention to cultural aspects that give more texture to a space. She has certainly done this here with this fantastic series.