Systems / Layers – Architectural Photography by Matthias Heiderich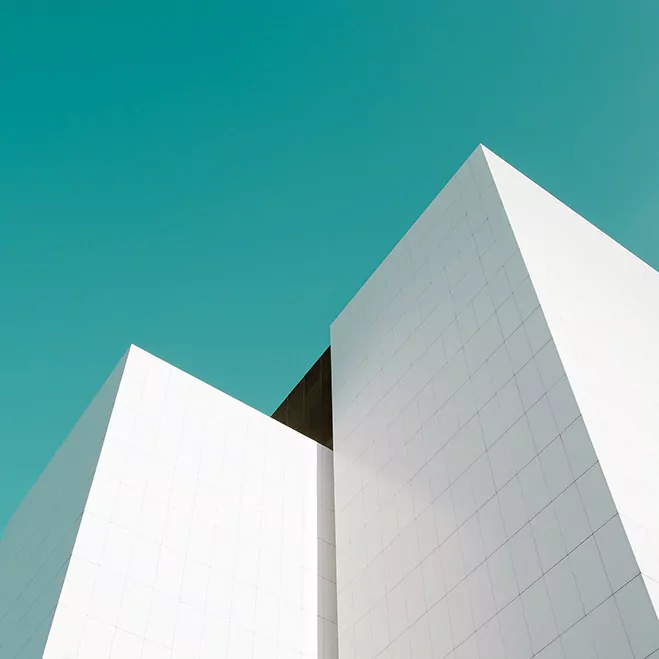 When I go travelling I often pencil in some free time to visit the local architecture and to capture some of the main sites with my camera, especially those modernist builds that us designers admire. Saying that, I don't feel like I've ever really stepped outside my comfort zone when it comes to architectural photography, so this recent series by German Photographer Matthias Heiderich struck a chord with me and will hopefully inspire me to do something different with my own work.
A self-taught photographer who currently resides in Hamburg, Matthias has quite an eye when it comes to the composition of his photographs. He also uses colour really well, the pastel tones make the buildings look as though they've been painted, a vibrant palette that goes well with the striking geometric shapes.
Looking at the title of this series 'Systems/Layers' it gives us a window in to the theme of the collection and why it was put together. I personally see the layers, particularly where the edge of the buildings jut out and create different angles and dimensions in the photographs, but I also see some timeless design that mixes form and function. Here's a selection from his series, more like this can be found on Matthias' portfolio linked below.