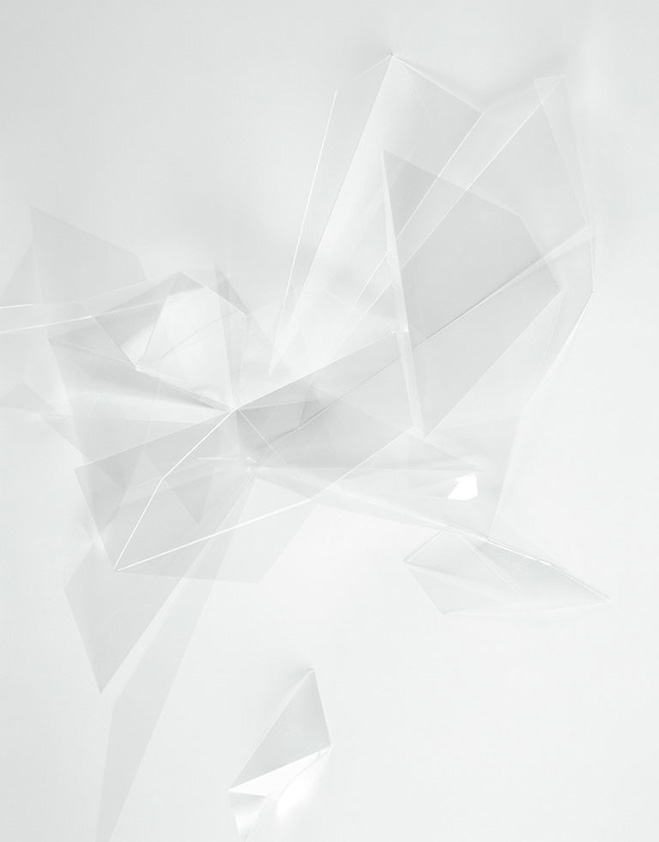 Transformed Representations of Space – Pierre/Paysage by Karen Zalamea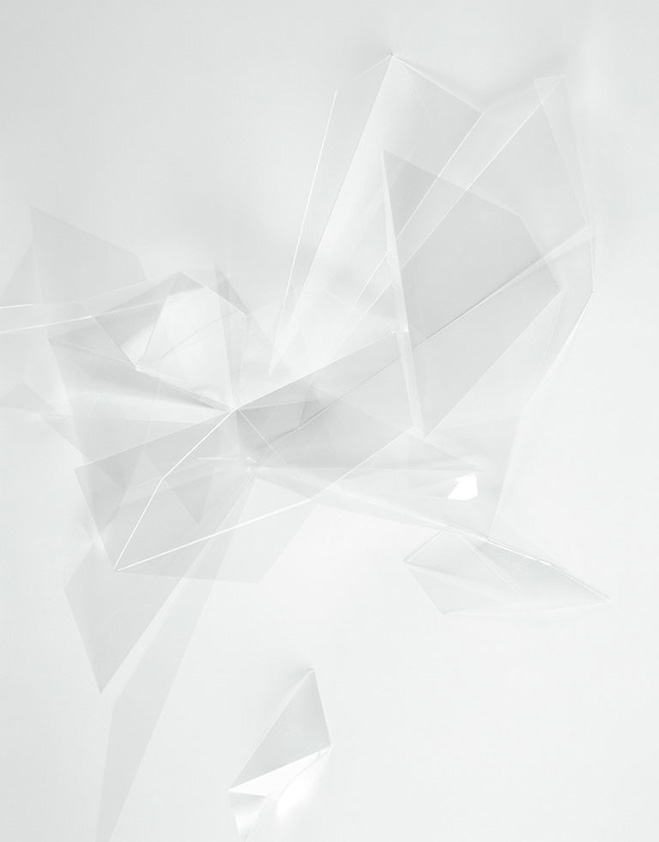 As you can probably see from our recent line-up on the blog, we're slowly creeping back towards minimalism. One thing I've been looking for in-particular is those that are challenging our use of space, as well exploring geometric formations that overlap and interrelate.
Pierre/Paysage (French for Stone/Landscape) is a collection of ten photographic images by Canadian creative Karen Zalamea. The aim of this series was to present transformed representations of space in an abstract way. Although you may make some physical connections to these works, the black-and-white C-prints are created by layering acetate cut into geometric shapes, these are then placed in unique formations and lit to create depth and dimension.
What's impressive about Zalamea's work is her ability to bring lots of different elements, such as drawing, sculpture, and performance in to her photography. It's great seeing someone who's not being limited by their craft, and this is certainly a nice series to showcase that. Taking a simple material like acetate and rolling with it conceptually has led to some exciting forms, and I'm sure on canvas these look quite stunning visually, warping and distorting whatever you thought was in front of your eyes. More from this series can be seen on her portfolio linked below.