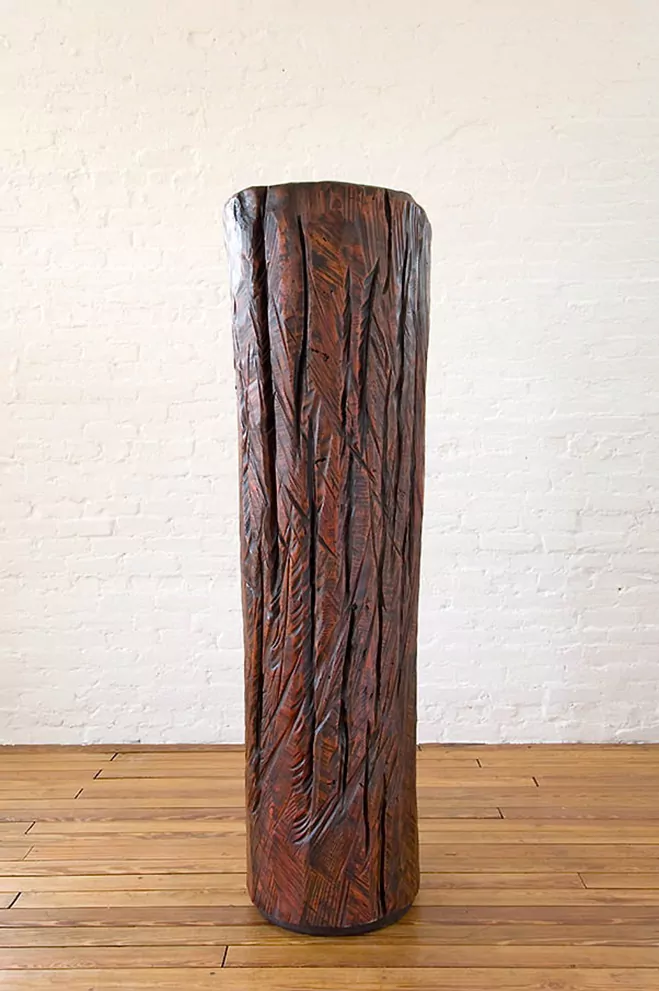 Ichiboku & Totemic Series – Wooden Sculptures by Craftsman Mark Lindquist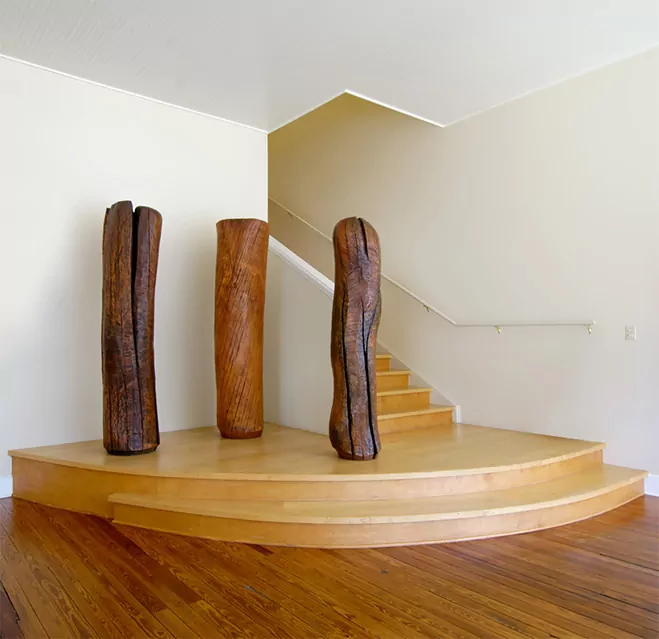 I spent most of the weekend in Yorkshire, visiting YSP (Yorkshire Sculpture Park) and The Hepworth Wakefield museum that's very close by. If you're ever this way both are surely worth a visit, YSP has an exceptional selection of artists work, such as Barbara Hepworth and Henry Moore, to more current sculptors like Ai Weiwei and Andy Goldsworthy.
It was also refreshing to see people taking pictures, touching and interacting with these sculptures. That's why when I came across these large wooden sculptures by American artist and craftsman Mark Lindquist they really captured my attention. Not only are they made from natural material, he's also kept them fairly abstract and has harnessed the details in the wood. They just look like they should be sitting quietly in the landscape.
So it won't surprise you to hear then that Mark Lindquist has been crafting since the late 1960's. His inspiration came partly from his exploration of Japanese ceramic traditions, as well as linking this with modern sculptural ideals in the medium of woodturning. He has since gone on to the push the art of sculpting wood to its limits, and in my opinion has made timeless sculptures that really transcend the medium of woodturning. Here's a small selection of imagery, more can be seen on his portfolio that's linked below.