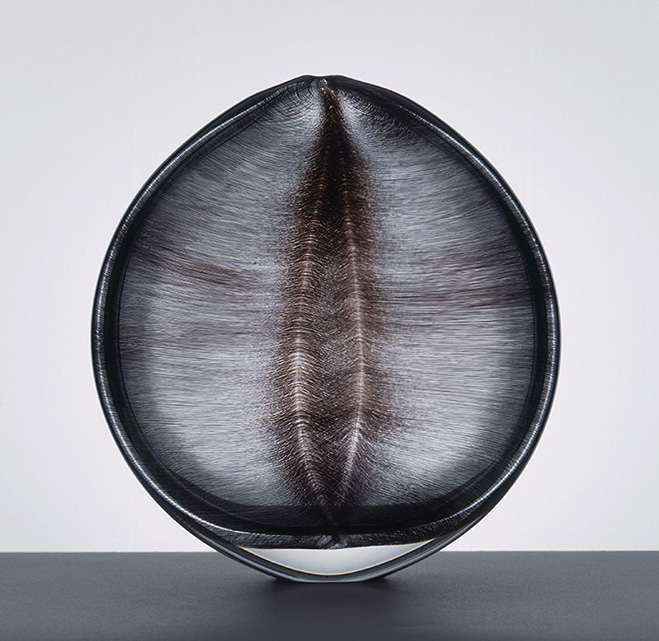 Minimalist Scandinavian Glass Vessels by Tobias Møhl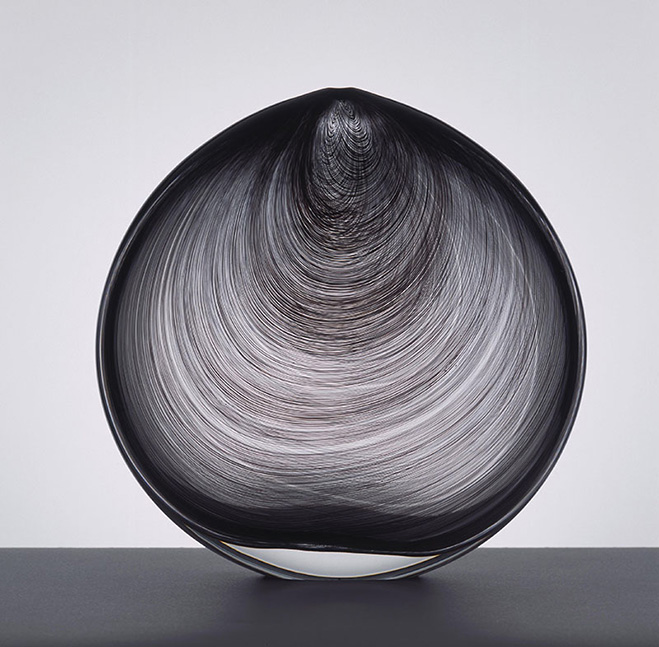 Blacknet 3 by Tobias Møhl
For me using purely black and white is an appealing method of testing your design skills. Limiting your colour palette in such a way requires you to focus on tone and texture to generate something visually appealing. This is exactly what talented Danish glassblower Tobias Møhl has done here with these beautiful glass vessels.
Inspired by ceramics in particular, especially Danish ceramics, Tobias' glass often represents functional flowing tableware which is organic in form. Obviously his sculptures and larger vessels are more elaborate, a piece of art if you will, but they're still beautifully simplistic with a hint of elegance. He generates this appeal by using subtle shifts in pattern to create a fossil or mystical like appearance which is quite captivating. Almost like a window showcasing the DNA of nature itself.
Originally a student of famous Venetian glass artist Lino Tagliapietra, Møhl now uses the Venetian techniques but tries to apply them in a Scandinavian way. Breaking away from the traditional patterns, his work is a modern expression of the craft and explores the simple details in glass. This simplicity has always been a fascination for him and is something he still pursues in his work today. Mainly exhibiting in the US, as well as at Adrian Sassoon in London, you can catch a glimpse of his aesthetic and work in more detail on his website. I'm sure these are breathtaking in person and I hope to experience them one day myself.

Blacknet 1 by Tobias Møhl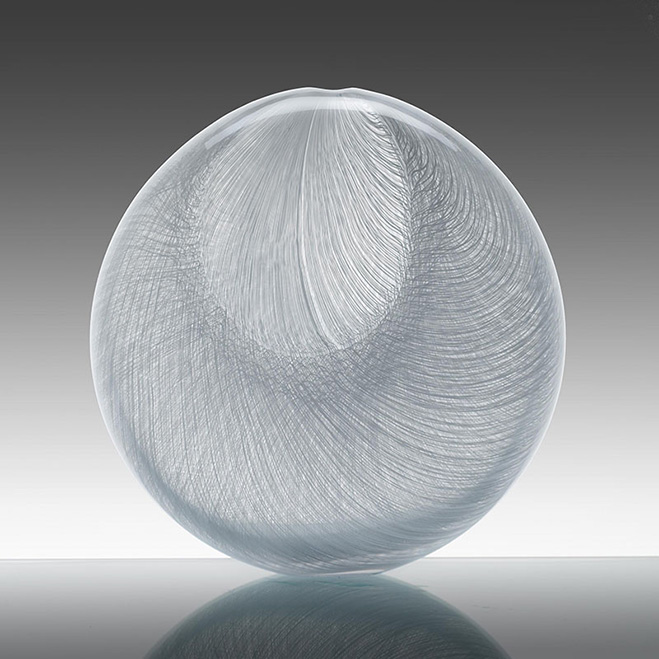 Silkspinner 3 by Tobias Møhl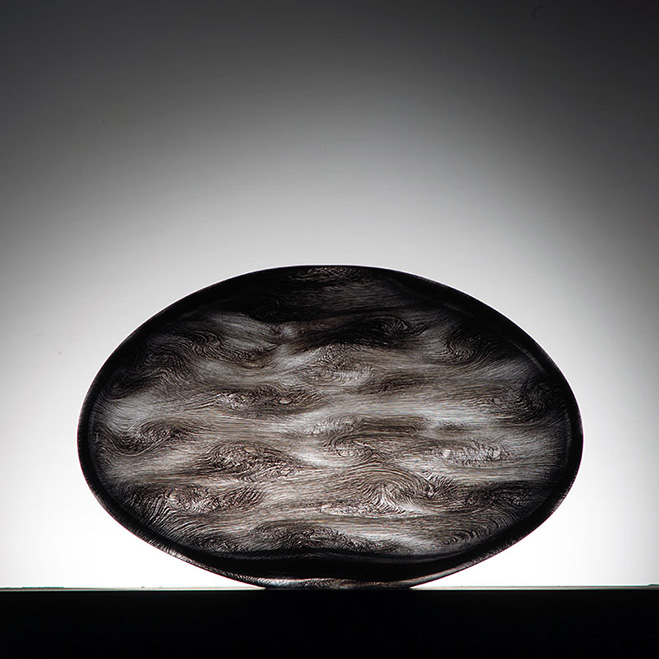 Oval Blacknet 1 by Tobias Møhl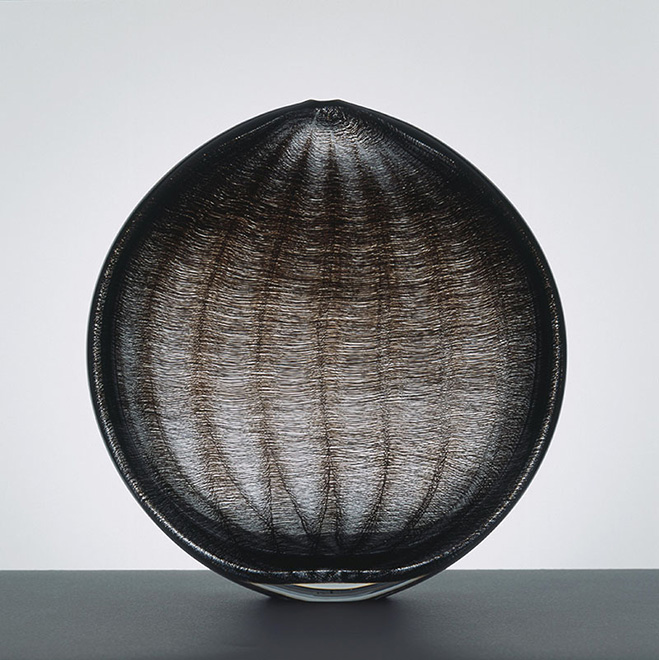 Blacknet 4 by Tobias Møhl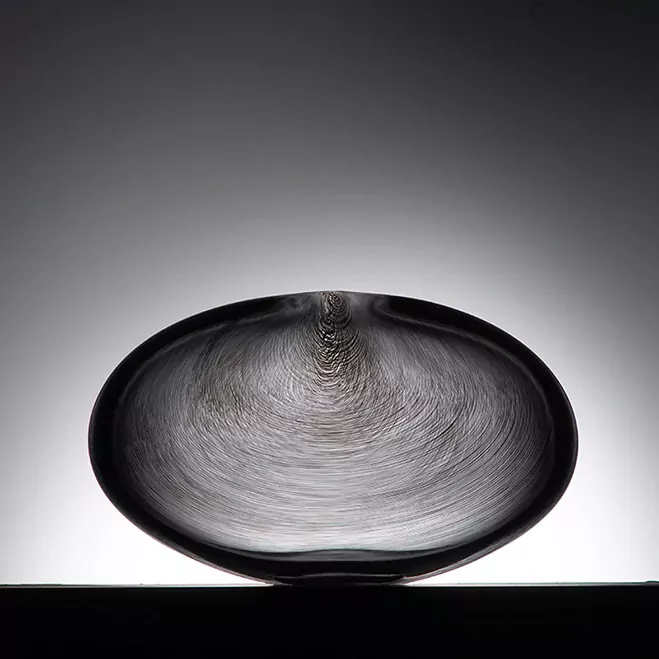 Oval Blacknet 3 by Tobias Møhl

Silkspinner 1 by Tobias Møhl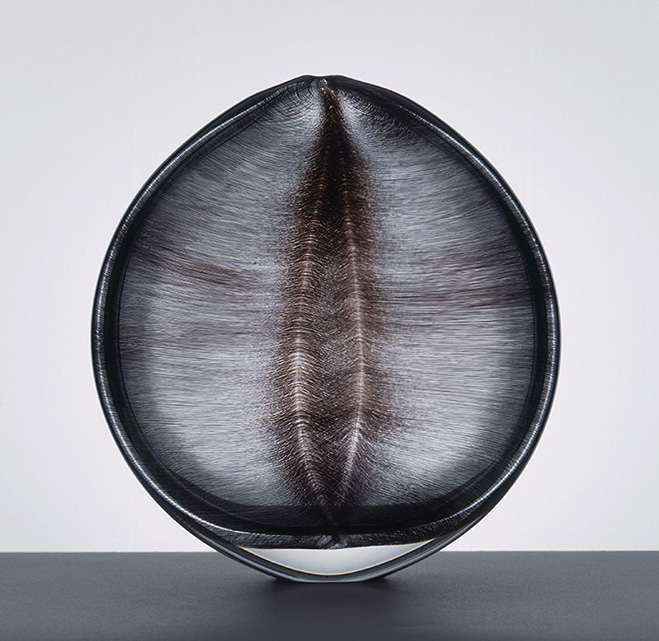 Blacknet 2 by Tobias Møhl

Oval Blacknet 2 by Tobias Møhl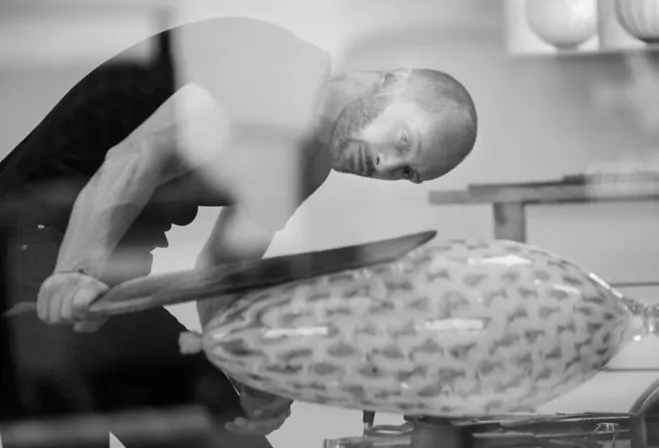 Tobias Møhl flattening a glass vessel at his workshop in Ebeltoft, Denmark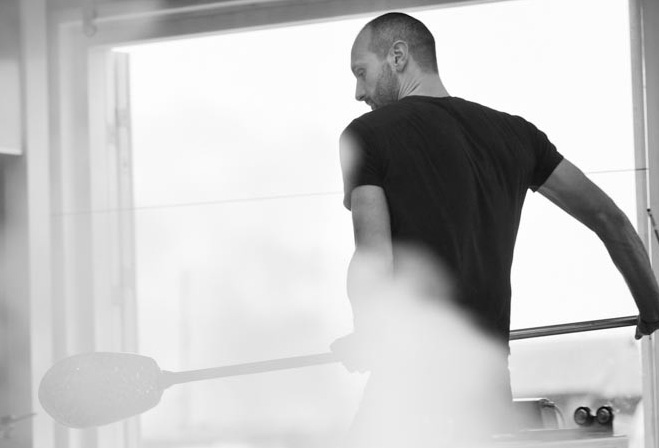 Tobias Møhl blowing glass at his workshop in Ebeltoft, Denmark