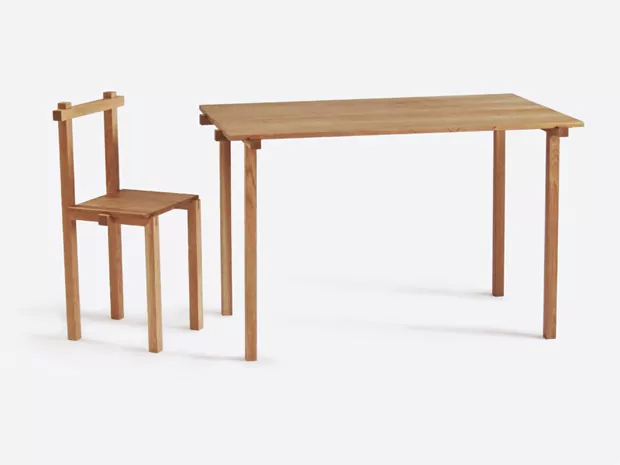 Brace by Designer and Craftsman Louie Rigano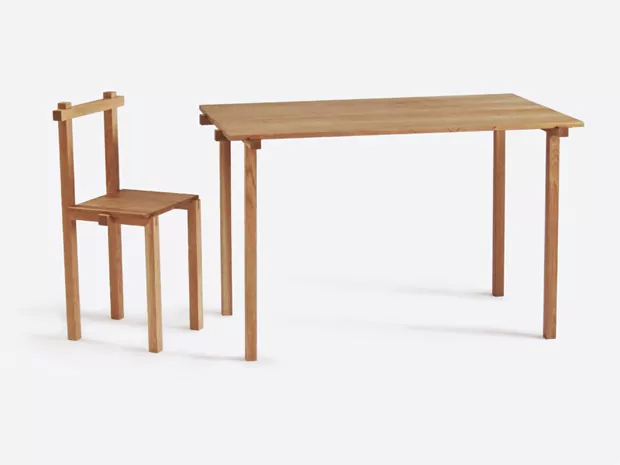 One thing I've been pretty chuffed with lately is a new addition to the office space, a Vitsoe 606 universal shelving system. As you can imagine, when assembling it made me think about flat pack furniture and why there's not many high quality systems out there in the market. For example, you'll often either have to buy a chair in its entirety, with the stigma attached of it being higher quality, or disassembled, like ready-to-assemble furniture at Ikea, and the quality is usually of a lesser standard. When fitting these particular shelves it was ridiculously easy and an enjoyable task, totally stress free, and it made me bond with the shelves (as weird as that sounds). But I think that's down to the genius of Dieter Rams and concept around making it universal, it's pretty easy to fit new parts and is adaptable in the future. As they say, "consume less, but better."
A DIY type design that I have admired in the past was Enzo Mari's Sedia 1 Chair, although pretty modular and very basic, the concept was unique and definitely made the user think about the relationship between building an item or having it 'ready-made'. This sort of thing is extremely interesting, to be honest you could put it down to psychological factors and maybe even archetype behaviours, such as the patterns we share as a species. Obviously I'm not phychologist, but I think it helps if we as designers get that deep and make sure we look at all possible angles, which would then inform final design decisions and solve problems in a suitable manner.
When I bumped in to Louie Rigano, a designer and craftsman based in New York, the parralels between my own thoughts and his tastes were quite striking. Firstly I was drawn to his portfolio, secondly his story and background, mainly due to the fact that he spent a year in Japan studying traditional Japanese craft techniques, design philosophy and aesthetics. During that year he apprenticed with a master potter in the Japanese alps, a traditional furniture maker on Sagami Bay, and with famous design studio Nendo in Tokyo. What an experience this must have been, you can see all of these moments have shaped his working methods, as he now dabbles in both furniture making and pottery.
One project that I thought really optimises his skill level and design ideology is titled 'Brace'. The collection consists of a dining table, chair, bench, stool, and step stool, the same thickness wood segments make up all parts of the support structures. What I find interesting is that all of the pieces have a knock-down construction and set-up and disassemble with ease, not only that but they're made of high-quality white oak wood. Overall a really diverse idea that could be adapted in to different pieces of furniture, hopefully you'll like it as well and go on to Louie's website to see more. Enjoy!