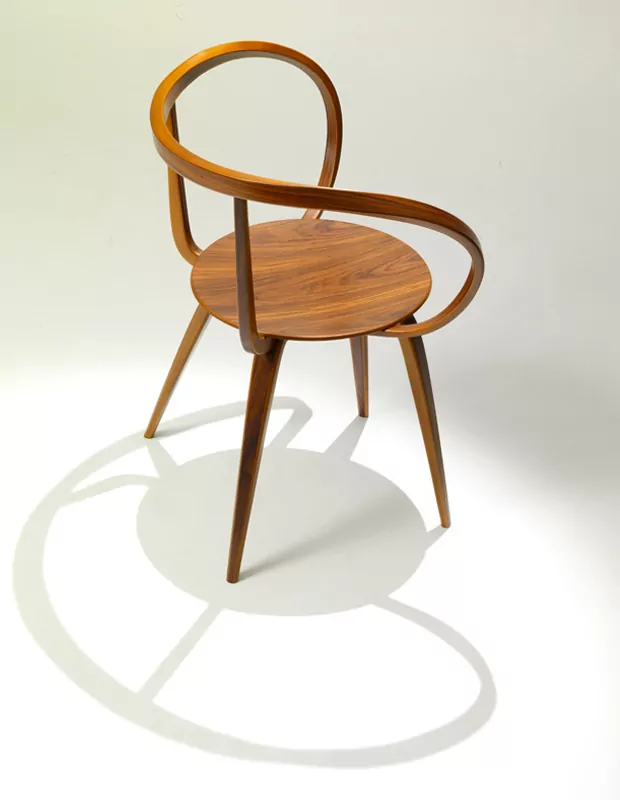 The Pretzel Chair by George Nelson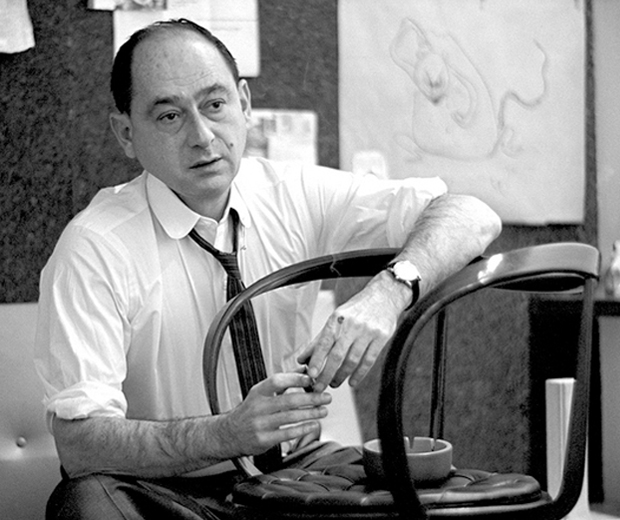 George Nelson is one of my all time favourite designers (yes, I know I've got many) and is possibly one of the most important influential figures in American design. Like most of the creatives that I look up to he tended to cross through different areas, whether it be a graphic artist, an architect, an exhibition designer, or even a production designer, he covered all the bases. Some of you may know him for his creative and wacky clocks which still to this day remain a refreshing alternative to your usual time-keepers. They estimate that there was over 150 electrical clock designs, this just shows the vast amount of work he produced and created.
Today we take an inspired look at The Pretzel Chair and its general shape and perspective, it really is a beautiful piece of furniture from all angles. Most of his furniture was developed during the 1950's when his New York office designed a series of individually expressive seating furniture, most of which have now become classics in the design world. This specific chair was originally named the "Laminated Chair" but later developed into The Pretzel chair thanks to its elegantly curved seat back and armrest which swoops around wildly and effortlessly. Plywood is used for the back and the supports as well as the four legs of the chair that cross over under the main seat.
Overall this chair is light weight, efficient and is almost a silhouette for the perfect chair, in my eyes it has an elegance like no other. I'm sure you'll all agree that it's quite fascinating to follow along with your eyes. It's interesting to think that this chair would sit wonderfully transparent in a room, I've had this appreciation for objects that are so well designed that they're hidden from eyesight until closer inspection for a while now. I really want keep this appreciation for the smaller details in life.
Obviously his works are really admirable, but it's also impressive to see his talents spread across so many areas of this vast field that we call design. He produced an extensive body of publications dealing with topics of design theory and criticism which are influencing young designers like myself still to this day, they've become timeless in themselves. Hopefully his work might rub off on some of you, get your thinking cap on and start to create like Nelson.
www.georgenelson.org
www.vitra.com