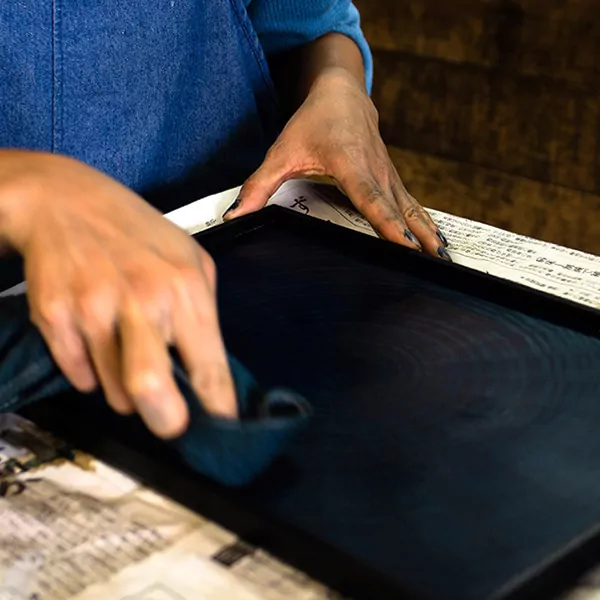 New at OEN Shop – Indigo Dyed Trays by Mori Kougei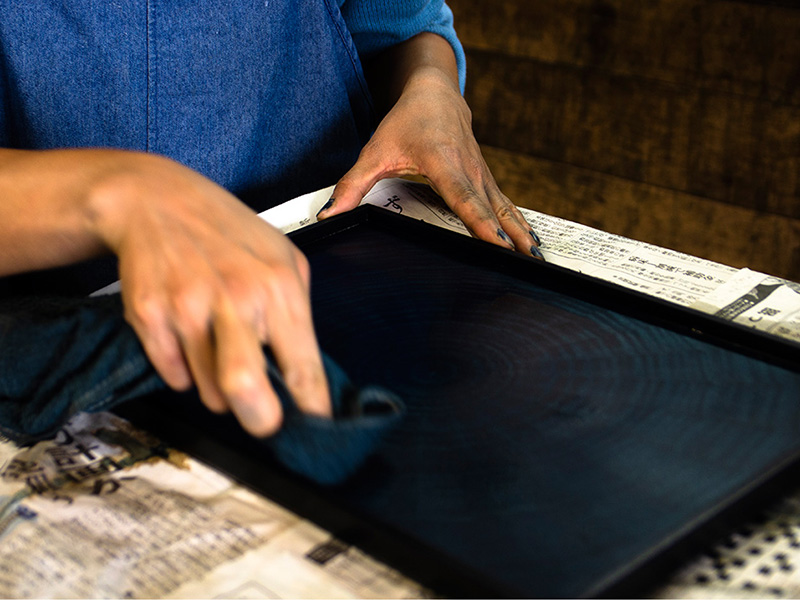 Indigo Dyeing at the Mori Kougei Workshop
I paid homage to indigo and its properties in OEN Issue 2. On a visit to highly regarded indigo-dyer Toshiharu Furusho's studio he taught me the history behind indigo and how it is vital to the Tokushima area in Japan. So when I discovered the work of fellow Tokushima-based Mori Kougei, who are using two techniques that are highly unusual, I knew I needed to share the word with more people.
'Tsuki-ita' (peeled wood sheet) in Japanese is the name of the construction method and is similar to a veneer. They are made by shaving natural wood in to very thin sheets. These sheets are only 0.2mm in size and are strategically cut to create a decorative pattern on the surface of these handcrafted trays.
Once complete they are dipped in a natural indigo that gives this stunning rich blue. As you can see in the pictures below it's an intensive process but means they are able to produce some of the most beautiful wooden trays I have come across. See these specific pieces by Mori Kougei in our shop.
Click here to shop indigo dyed trays by Mori Kougei ⟶

Natural Indigo Dyed Rectangle Tray by Mori Kougei

Indigo RaysTray Rectangle by Mori Kougei at OEN Shop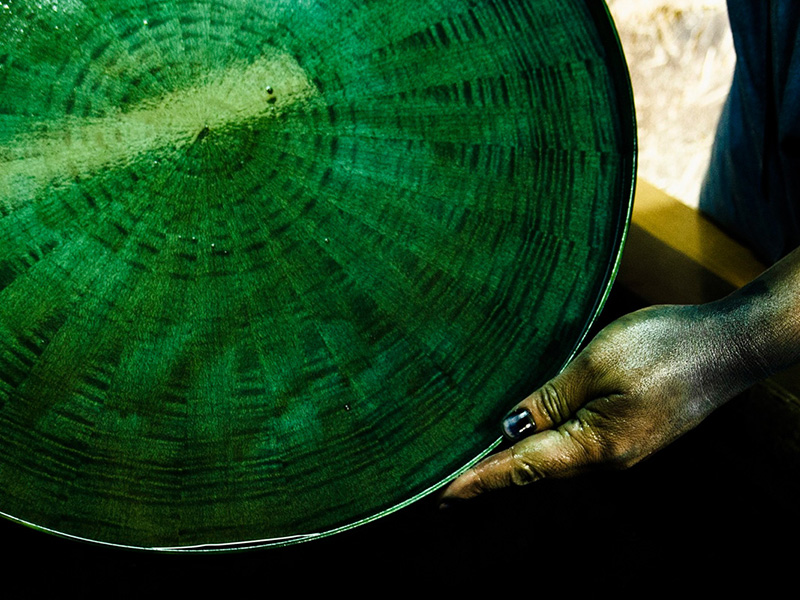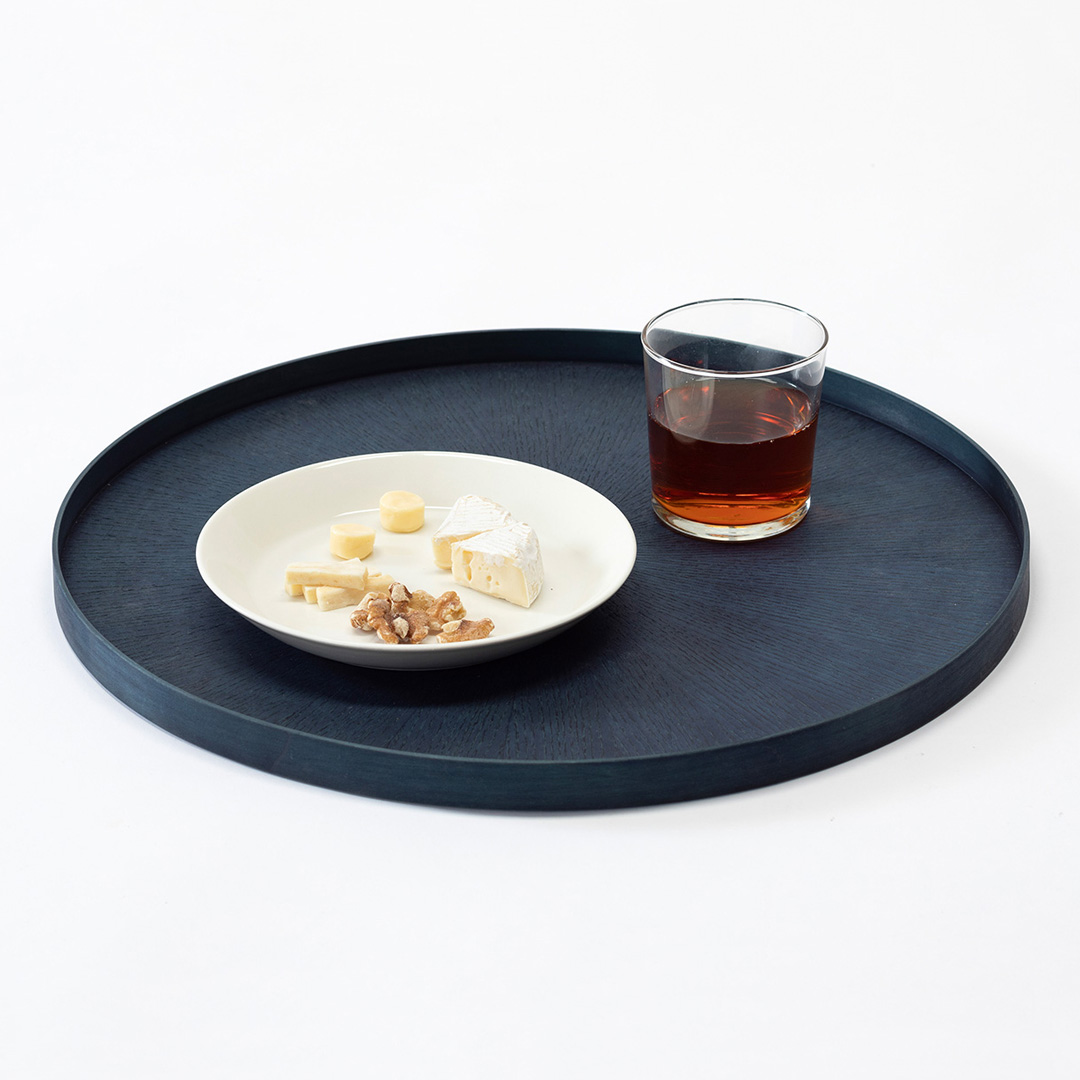 Indigo RaysTray Round by Mori Kougei at OEN Shop

Indigo RaysTray Round by Mori Kougei at OEN Shop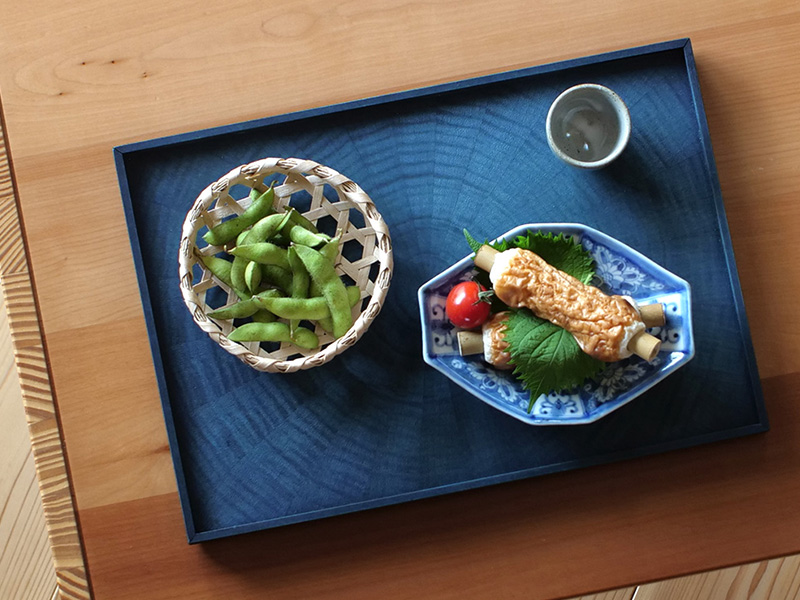 Natural Indigo Dyed Rectangle Tray by Mori Kougei